Guest Speakers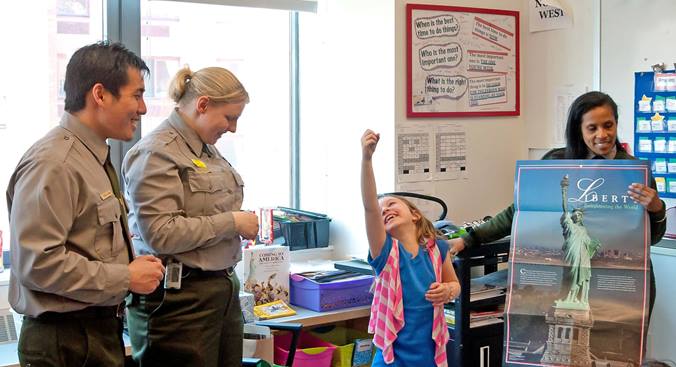 Rangers from the Statue of Liberty and the Ellis Island Immigration Museum love visiting students and schools in the local commuting area. Ranger in Your Classroom programs consist of three different curriculum-based options designed for students in grades 3, 4, and 5.



Other Guest Speaker Options
Rangers are occasionally available for other events, such as career days. Please e-mail us to inquire about availability.
Last updated: February 26, 2015