Be A Junior Ranger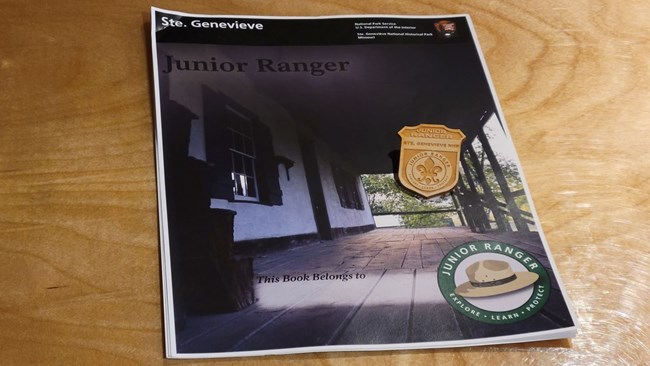 Looking for a fun way to explore the history of Ste. Genevieve?
Check out our Junior Ranger Program!
To become a Junior Ranger, start by visiting the Welcome Center at 66 S. Main Street and pick up your free Junior Ranger booklet. The booklet can be completed as you are exploring the park and town and then returned to the Welcome Center. After going through your booklet with a park ranger you will be sworn in as a Ste. Genevieve National Historical Park Junior Ranger!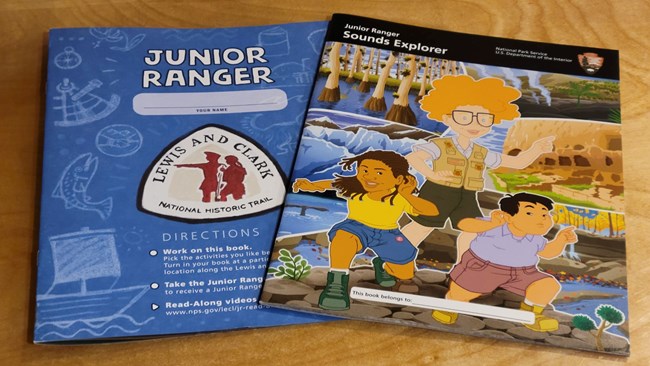 Looking for more Junior Ranger Programs?
At Ste. Genevieve NHP, there are several opportunities to become a Junior Ranger.
Pick up the Lewis & Clark Junior Ranger Book to explore more about their explorations along the Mississippi River.
Listen to the sounds of Ste. Genevieve by becoming a Sound Explorer Junior Ranger.
These free Junior Ranger books are also available at the Welcome Center upon request.
Online Junior Ranger Programs
Last updated: July 3, 2023