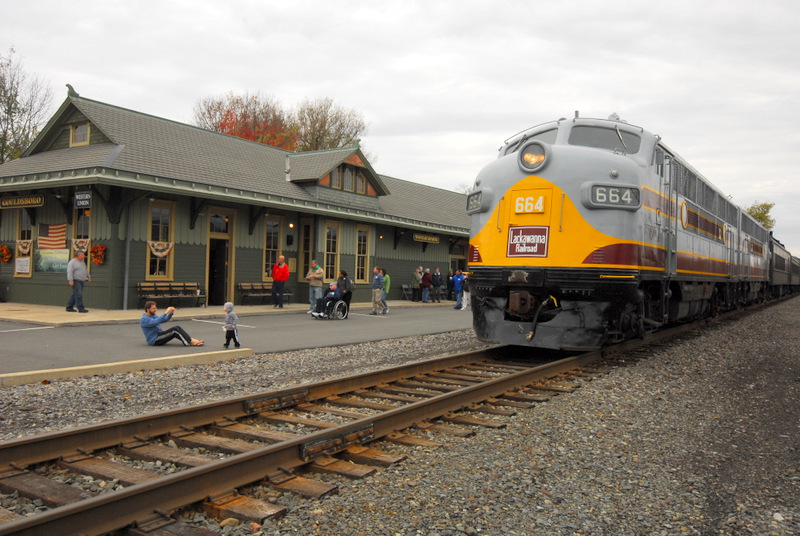 S
teamtown NHS may offer several excursions to Tobyhanna, Gouldsboro or Cresco, Pennsylvania, during 2017; our schedule is in the planning stage. Please check back during late winter/early spring. This 50-mile roundtrip train ride follows Roaring Brook onto the Pocono Plateau, through a tunnel, across numerous bridges, past ponds and lakes, and through the historic and scenic Pennsylvania countryside. At Tobyhanna, an optional walking tour to a working ice house may be planned. Light refreshments will be available for purchase at all 3 destinations.
The trips are scheduled to operate with a historic diesel locomotive.
Tickets are $34 adults (ages 16-61), $29 seniors (ages 62+), $22 children (6-15); children to age 5 require a "no cost" ticket and reservation. Reservations will open when our schedule has been finalized. For reservations, phone 570-340-5204, 9 am - 4 pm daily.