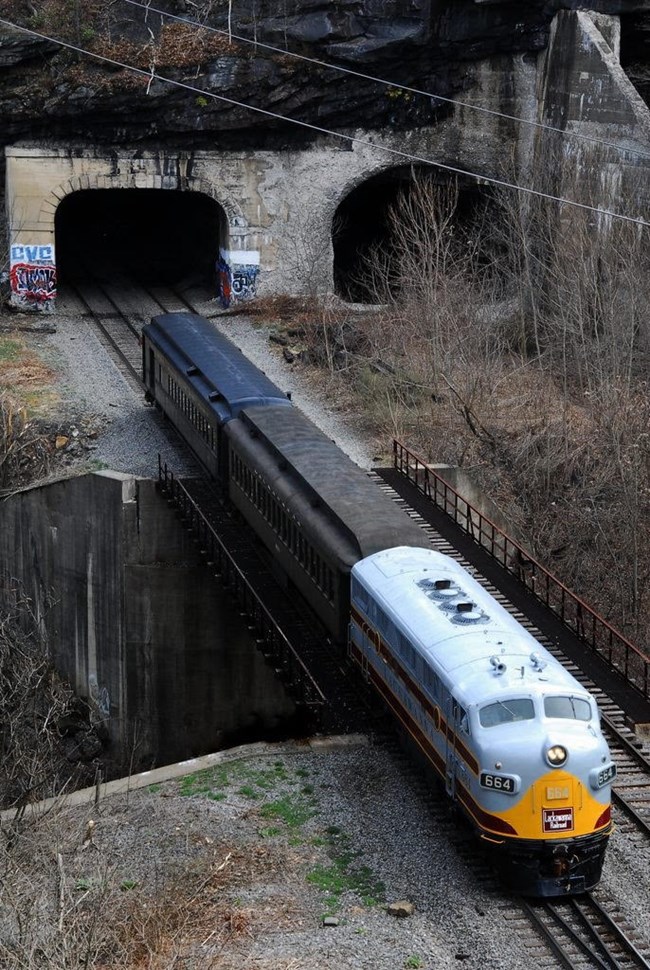 Join a park ranger or volunteer for a 30-minute ride within the rail yards at Steamtown NHS! This brief ride allows the park visitor an overview of the former Delaware, Lackawanna & Western Railroad Scranton Yards, including a view from Bridge 60 over the Lackawanna River.

On select Sundays, the "Scranton Limited" train ride becomes the "Nay Aug Gorge Limited," traveling just a bit further out of the yards to the entrance of Nay Aug Tunnel.

The coaches used for both train rides are former commuter coaches dating to the 1920s-1930s, and are neither air-conditioned nor heated; please dress appropriately for your visit. Cost for either the "Scranton/Nay Aug Gorge Limited" train ride is $5/person, all ages 6 and older. The short train rides are available on a first-come, first-served basis; reservations are not accepted.
Click on our monthly Scheduled Programs for tentative operating days/times. Note that train rides will operate with either a historic steam or diesel locomotive (subject to equipment, crew and track availability).