Indoor Activities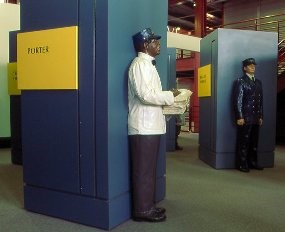 Museums
Explore our museums and view the park film, "Steel and Steam." Guided tours of the Locomotive Shop are offered on most days year round. Rain or shine, Steamtown offers a chance to learn about the history of railroading and how the steam locomotive - and the people who worked to make it happen - created the America we know today.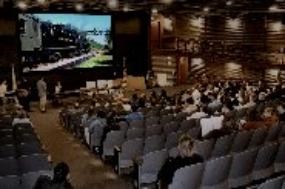 Theater Presentations
The Steamtown NHS Museum Complex includes a 250-seat theater, with Digital Dolby Surround Sound! On most days, the 18-minute HD film "Steel and Steam" is shown every half hour, at the top and bottom of the hour - first show is at 9:30 am, last show at 4:00 pm. During our Winter Hours schedule, last show is at 3:00 pm. On days where the main Theater is closed, the film screens in the History Museum (top level) on a continuous loop schedule.

We occasionally showcase various other railroad-related special presentations in the Theater, courtesy of unique partnerships with national railroads such as Amtrak and Norfolk Southern as well as WVIA/Channel 44, our regional PBS affiliate.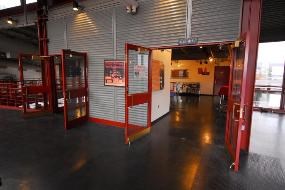 Changing Exhibits Gallery
Occasionally, we host interpretive exhibits related to our park mission: "To further public understanding of the role that steam railroading played in the development of the United States." The Changing Exhibits Gallery is located on the second floor of the Visitor Center, accessible via the stairs or elevator located adjacent to the Information Desk. All exhibits are included in the park's daily entrance fee.


Last updated: March 15, 2018