Boston & Maine 3713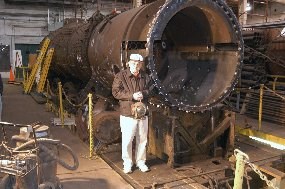 Boston & Maine Railroad #3713

Owners: Boston & Maine Railroad

Builder: Lima Locomotive Works

In 1934, Boston & Maine purchased five steam locomotives, 3710 through 3714, from Lima Locomotive Works of Lima, Ohio at a cost of $100,000.00 each. These new engines had the latest improvements such as a high-pressure boiler, an embedded Coffin feedwater heater, oversize firebox and superheaters and thermic siphons (Lima called locomotives with these improvements 'superpower' locomotives). These engines were designed to pull, and heat, a 14-car train at about 70 miles per hour.

When Boston & Maine purchased five more locomotives of the same design in 1937, they sponsored a contest with the school children in and around Boston, Massachusetts, to give names to the ten Pacifics (and 10 other passenger engines). There were 10,000 entries. Boston & Maine #3713 received her name from J. Schumann Moore, a 14-year-old student at Lynn, Massachusetts' Eastern High School: The Constitution. Eventually, 31 locomotives were given names. The 3713 served as a main line passenger locomotive through World War II and into the 1950s. Her last service was during a flood in 1958 (diesel-electric locomotives, with electric traction motors on the axles, are not good at wading).

F. Nelson Blount acquired the locomotive about 1960 and placed it on exhibit in South Carver and Wakefield, Massachusetts, then North Walpole, New Hampshire, and, finally, Bellows Falls, Vermont.

The management team at Steamtown NHS made a decision to restore Boston & Maine 3713 to operation. Work began in the late 1990s through a partnership with the Lackawanna & Wyoming Valley Railway Historical Society. The partnership involved two aspects: The Society raises funds and awareness of the project, while the National Park Service developed the Scope of Work. Over time, terms of the partnership changed. Recently, the Society's team of contractors resumed the work to restore both the engine and its tender. Most of the replacement materials for the firebox and boiler are purchased. Many of the locomotive's parts require not much more than cleaning or minor repairs.

Work includes a new combustion chamber for the firebox (crown sheet, side sheets, throat sheet and rear flue sheet) plus extensive work on the staybolts. New flues are in the Locomotive Shop. The tender's water tank, or cistern, will be replaced, due to interior decay. Roller bearings for the tender trucks were recently donated by the Timken Company and Brenco, Inc.
Steamtown NHS is not currently operating mainline steam locomotives. We are in the process of a major maintenance and rebuild of our locomotive power fleet. The next steam locomotive to return to service is expected to be our Boston and Maine #3713, a Lima-built 4-6-2 Pacific-type Superpower locomotive with oversized firebox and superheaters that are able to pull and heat a 14-car passenger train at track speed! This 1937 American-built locomotive is in our collection and being restored in partnership with the Lackawanna and Wyoming Valley Railway Historical Society. When completed, the locomotive will replace our Canadian National #3254 2-8-2 Mikado-type locomotive for mainline excursion power. Following completion of these projects, we plan next to repair and restore 1923 Canadian Pacific #2317 to operating condition. CP #2317 will be used for motive power on our mainline excursions.
We continue to be diligent and proactive in our efforts to secure the resources necessary to restore these historic locomotives to operating condition, and to allow the Park to continue its unique mission of providing "live steam" interpretive programs well into the future. Follow the progress via our website or, better yet, plan a visit to our Locomotive Shops.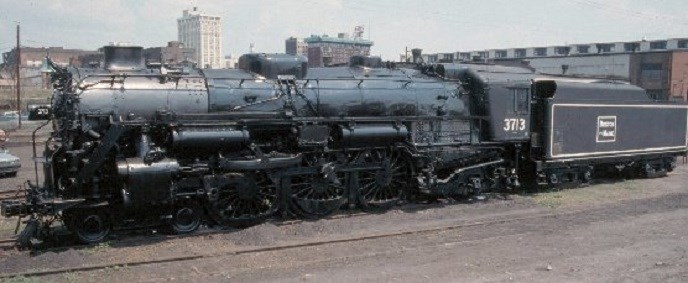 Last updated: December 7, 2016