Date:
August 10, 2009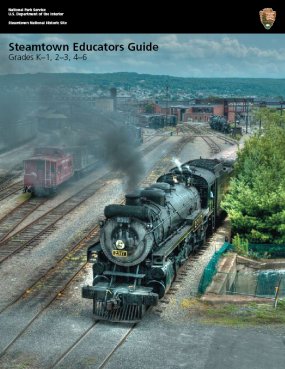 SCRANTON, PA – Steamtown NHS is proud to announce new education programs for Grades K-6 students in the northeastern Pennsylvania educational community! The new programs, designed to meet or exceed Pennsylvania Department of Education Standards for curriculum-based programs, were developed by the Park's Education Team, with assistance from local area educators and guidance from the Regional Education Center in Lowell, MA. The development process, from conception to final product, included concepts, focus groups, educator input, and first-hand student and educator evaluations. These new programs were developed to meet the Park's 5-year Comprehensive Interpretive Plan (CIP) goals to strengthen the Park's educational programming, as well as to enhance relationships with educators and schools. The new programs are specifically targeted to work with educators in Pennsylvania's Luzerne Intermediate Unit #18 and Northeastern Educational Intermediate Unit #19.

Detailed information on the new curriculum-based education programs, including cost, reservations and materials, is available on the Park's website, www.nps.gov/stea by clicking the "For Teachers" link or by phoning (570) 340-5306 during business hours.

Located in Scranton, Pennsylvania, Steamtown is open daily from 9:00 a.m. – 5:00 p.m. From I-81 follow exit 185 (Central Scranton Expressway); then, follow the signs to the main entrance at Lackawanna and Cliff Avenues. Additional details regarding interpretive and educational programs and activities may be obtained by calling (570) 340-5200 or toll free (888) 693-9391 or by visiting the Steamtown NHS web site at www.nps.gov/stea.
-NPS-