Sleeping Bear Point Trail
Distance
Loop of 2.8 miles with a spur to Lake MI about 0.5 miles from the trailhead
Terrain
Rolling dunes
Vegetation
Dune grasses, shrubs, and wildflowers
Comments
This is a shorter and less strenuous trail through the dunes than the Dune Trail that starts at the Dune Climb. This also has a spur providing access to Lake Michigan.
---
Download a map in pdf format.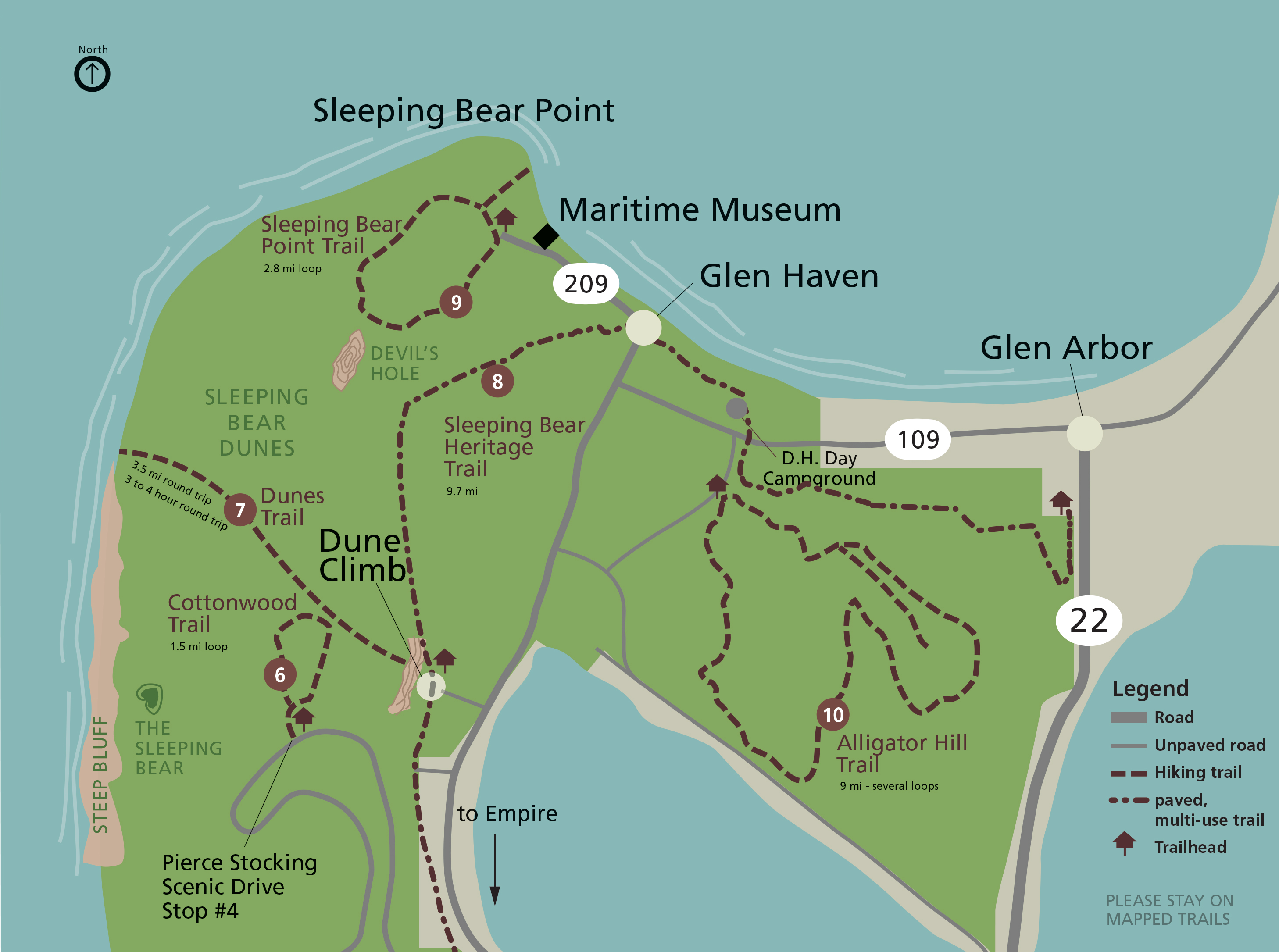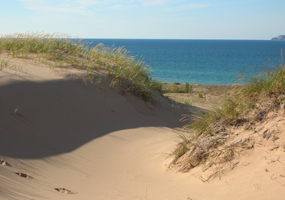 The Sleeping Bear Point Trail is a 2.8 mile loop through the sand dunes with great views of Lake Michigan and South Manitou Island. There is a 0.5 mile spur hike from the trailhead to the Lake Michigan beach. It is less strenuous than the hike from the Dune Climb to Lake Michigan.