Sleeping Bear Point Trail
Distance
Loop of 2.8 miles with a spur to Lake MI about 0.5 miles from the trailhead
Terrain
Rolling dunes
Vegetation
Dune grasses, shrubs, and wildflowers
Comments
This is a shorter and less strenuous trail through the dunes than the Dune Trail that starts at the Dune Climb. This also has a spur providing access to Lake Michigan.
Sleeping Bear Point Trail is closed to pets during the periods of April 15 through August 15 to help protect breeding piping plover.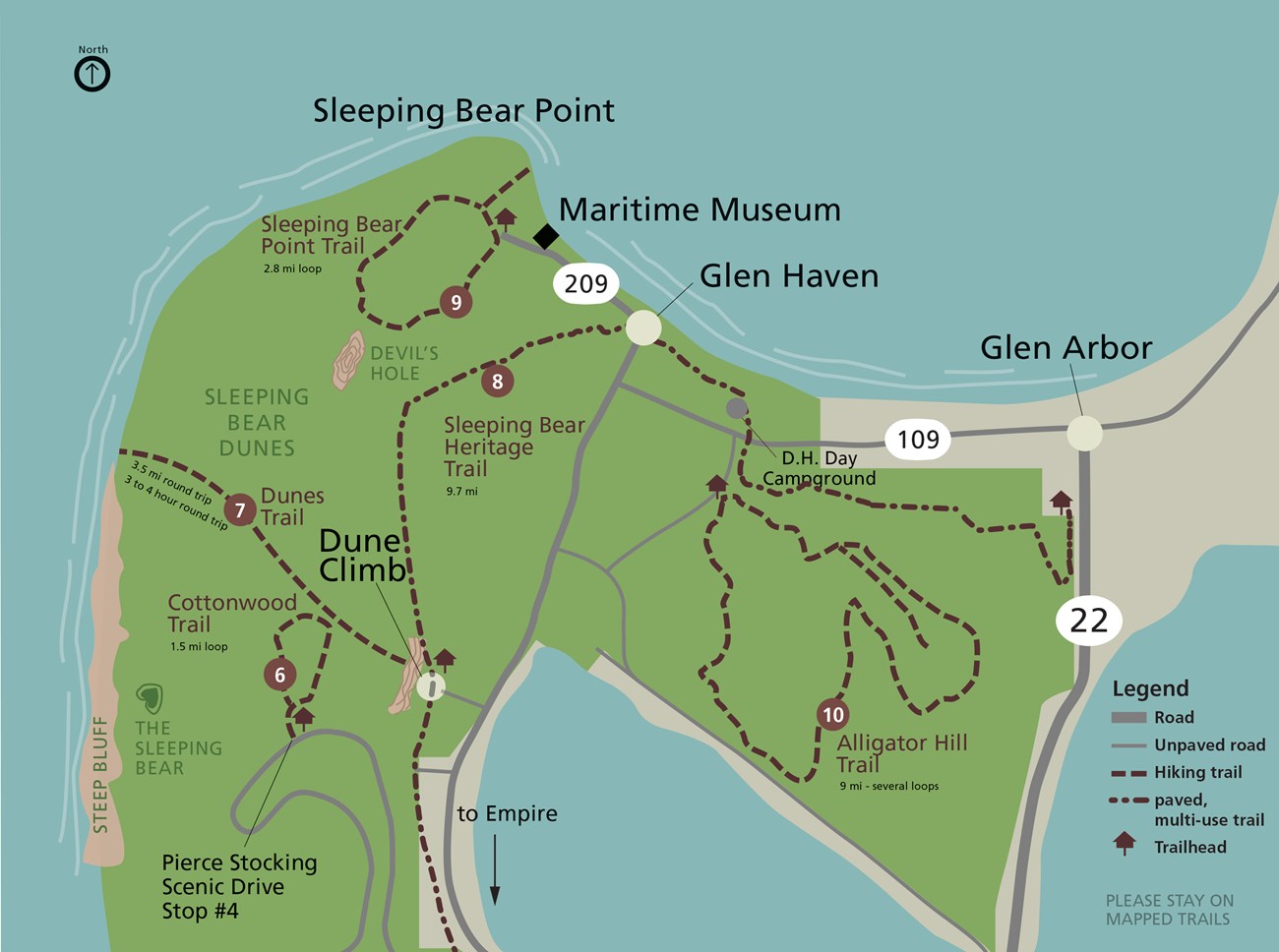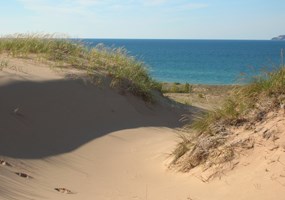 The Sleeping Bear Point Trail is a 2.8 mile loop through the sand dunes with great views of Lake Michigan and South Manitou Island. There is a 0.5 mile spur hike from the trailhead to the Lake Michigan beach. It is less strenuous than the hike from the Dune Climb to Lake Michigan.


Last updated: April 17, 2018