Cottonwood Hiking Trail
Distance
One loop of 1.4 miles
Terrain
Rolling dunes
Vegetation
Grasses, shrubs and wildflowers of the dunes
Comments
A self-guided brochure is available at the trailhead. It describes the plant life and geology of the dunes. Much of the trail is through loose sand and is strenuous.
---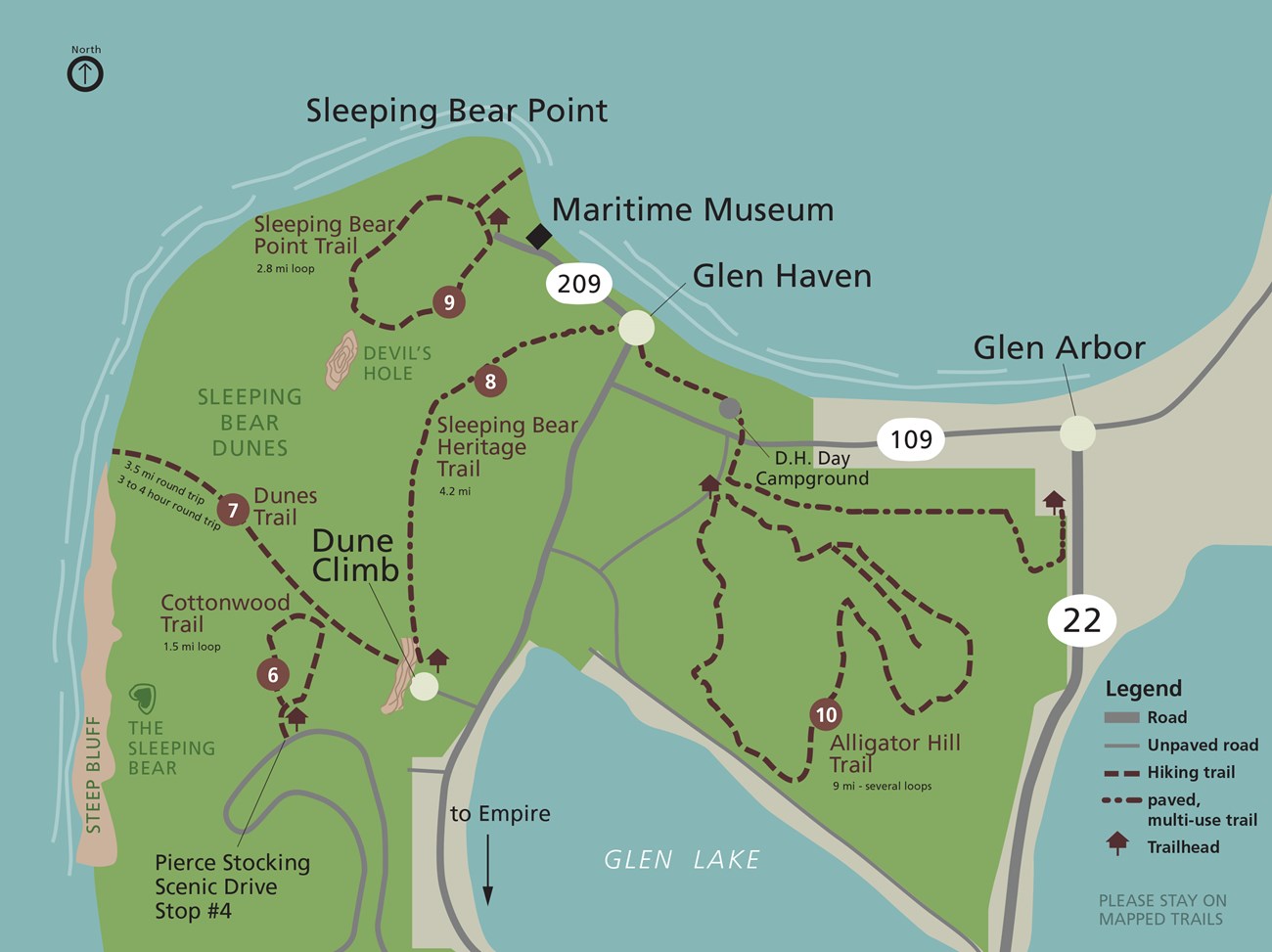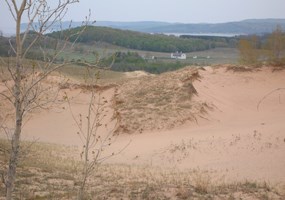 The Cottonwood trail takes you through the perched dunes above the Dune Climb and provides access to a variety of dune plants and wildflowers.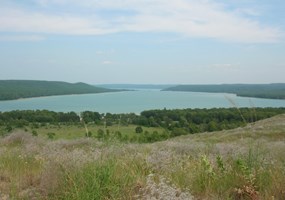 The Cottonwood Trail provides beautiful views of Glen Lake and the Dune Climb.


Last updated: February 13, 2018