Miller Barn
The Miller barn is located at the end of Miller Road, which intersects with Port Oneida Road just north of M-22. There are no other buildings at this site, but if you walk around the area, you will see some of the trees that used to be part of the landscaping in the yard. You might even find a piece of old machinery.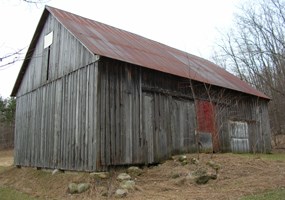 This large barn was built on 202 acres of land purchased by Frederick Werner in 1855. Note the use of boulders as the foundation upon which the large wooden beams are set. The 1891 plat map lists John Miller, husband of Fredrick Werner's daughter Margaret and an 1881 emigrant from Germany, as the owner and shows one structure. The land was later farmed by his son, Charles, who provided dairy products to many local resorts and residents. Like many Port Oneida farmers, Charles Miller supplemented his farm income by working as a surveyor. The farmhouse burned in 1940 and was then rebuilt. The National Park Service removed the second house along with other outbuildings.
Beyond the barn is a black locust grove that was used to supply wood for fence posts and wagon tongues. A remnant orchard with large apple trees, an extensive pasture, and cow path lie to the west of the black locust grove. Ornamental and fruit species such as roses and apple trees mark the location of the original farmhouse.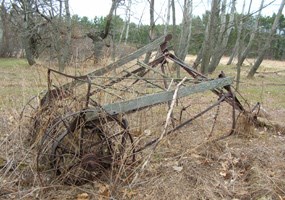 This site is on the Bay View Hiking Trail. Walking along the trail at the edge of the field gives you a sense of what the farm looked like when it was in operation. Take the trail west from the site and you will come to the top of the bluff overlooking Lake Michigan through the trees.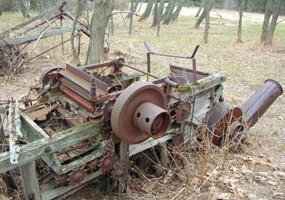 Last updated: November 9, 2017