Martin Basch Farm
The Martin Basch Farm is located on Baker Road about 0.5 miles north of Kelderhouse Road. The shed and corncrib have recently been restored.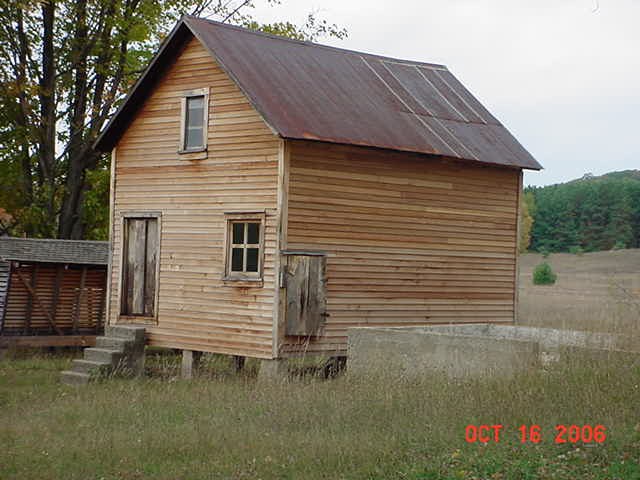 Martin Basch, a former German soldier and political prisoner, arrived on North Manitou Island with his wife in 1868. They left several children in Germany and had two children while on the island, Anna (or Ella) and Martin. Basch's brother, Nicholas, had already immigrated to the United States in 1859.
Martin and Nicholas (Claus) Basch and Carsten Miller were immigrants from Hanover, Germany who first settled on North Manitou Island and later farmed at Port Oneida. Martin Basch purchased this land from another German farmer, Martin Haft, a 110 acre parcel of land for $500 on 18 August 1883. At its largest, the Basch farm was a combination of several smaller homesteads - including those formerly owned by John Maitland, Ferndinad Pfluger, and Martin Haft - and which had been abandoned and later sold. Basch was a skilled blacksmith and worked for farmers in the vicinity of Port Oneida. He also was a carpenter, who helped to build farms and churches in Port Oneida, Good Harbor, and Arcadia.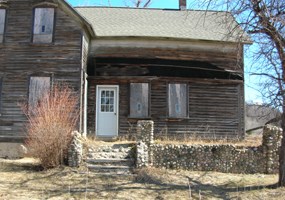 Note the use of fieldstones in the foundation of the porch and pillars. This was a common practice in Port Oneida. The Baschs raised corn, beans, potatoes, and approximately 50 head of beef cattle on their 110 acre farm. Potatoes, the cash crop, were sold at Cedar, and surplus corn and wheat were marketed at Crystal River. The Baschs raised dairy cattle for their own use. At one time, they had about 300-400 turkeys. They stopped farming around 1969.


Last updated: August 25, 2021