50th Anniversary Pledge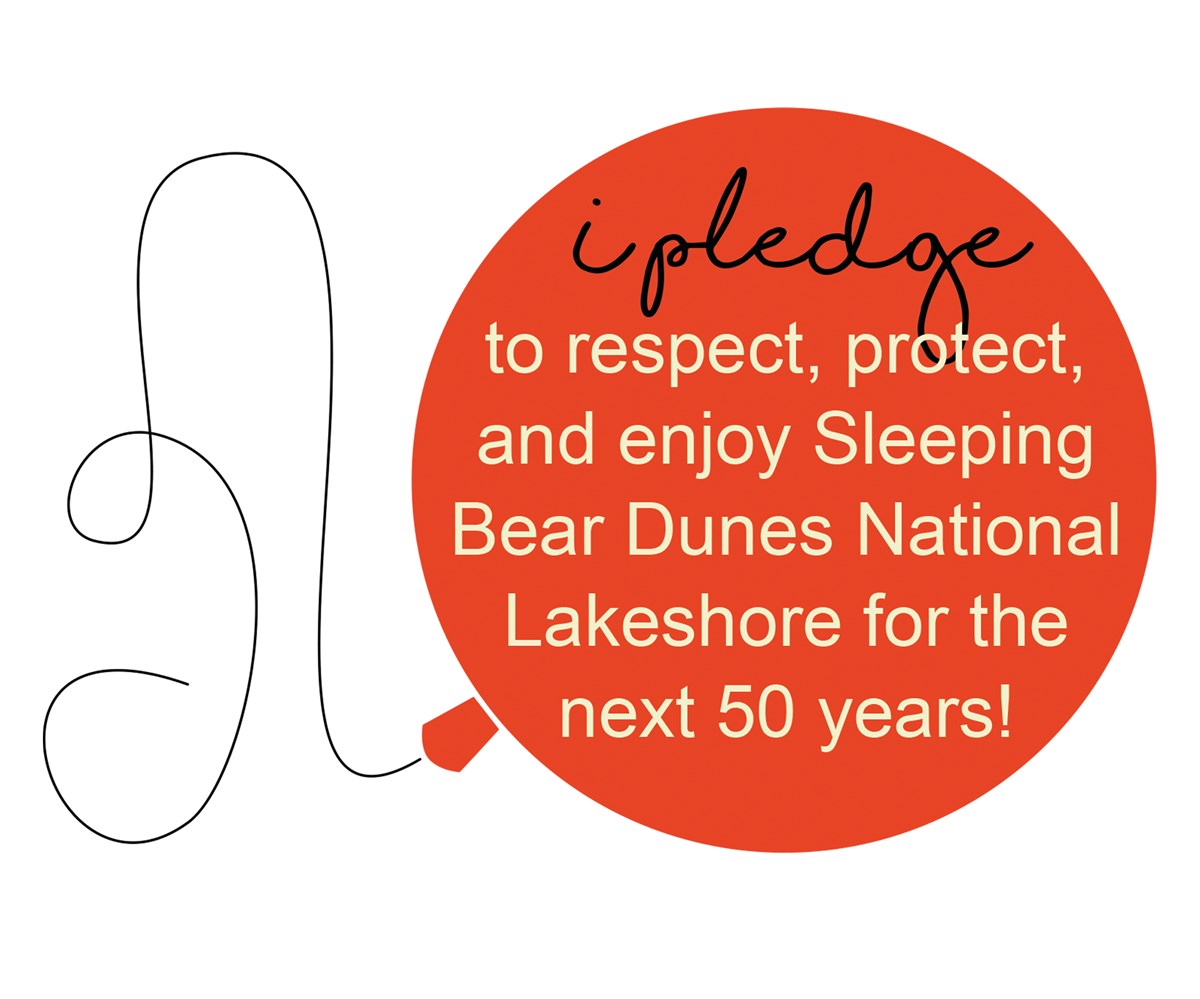 Looking for a way to join the celebration and be a friend to Sleeping Bear Dunes? Take the 50th anniversary pledge! All you have to do is record yourself reciting the pledge and post it on social media using the hashtags #SleepingBear50 and #SleepingBearPledge. Watch our rangers and superintendent show you how it's done!
Why take a pledge? Because the Lakeshore needs your help! And taking the pledge can help you learn to make choices that will benefit Sleeping Bear Dunes and positively affect the park's overall well being. Help Sleeping Bear Dunes become a better place for all by doing the following:
read the pledge thinking about what each action means and how you can incorporate them into your visit;

have fun - share a photo or video of yourself taking the pledge on social media using #SleepingBear50 and #SleepingBearPledge; and

teach others - discuss with your friends and family what actions they might take while visiting Sleeping Bear Dunes and other public lands.
Park Rangers will continue to repost their favorite Sleeping Bear Dunes Pledge posts to the park's social media pages in 2021 as we continue our 50th Anniversary celebration.
Here are some examples of what it means to take the Pledge:
Last updated: May 27, 2021