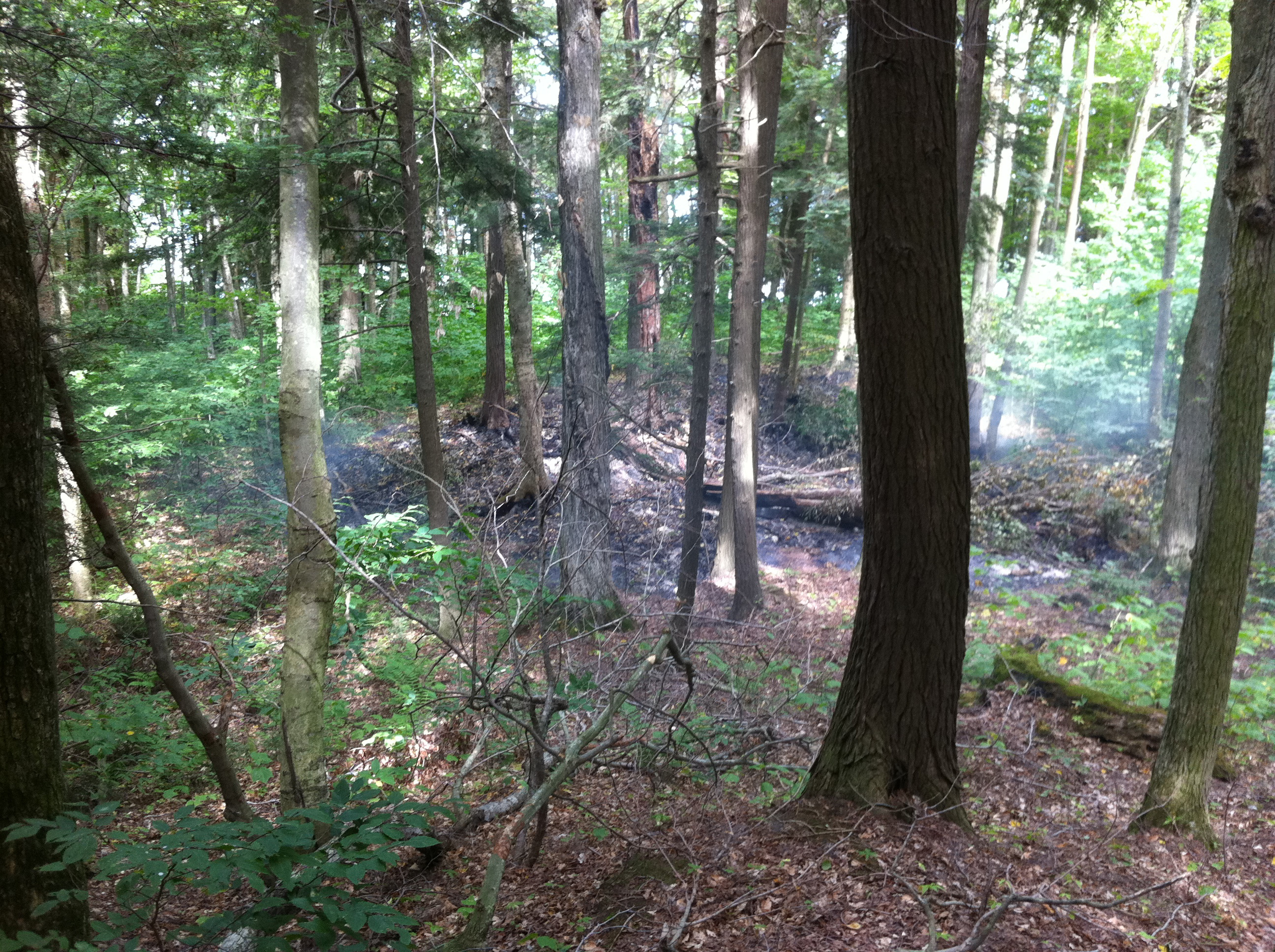 News Release Date:
August 24, 2011
A lightning-caused fire was discovered on North Manitou Island by Park Rangers on backcountry patrol on Friday, August 19, 2011. The one-tenth acre fire was ignited by a lightning strike on the southwest side of Lake Manitou, most likely during a storm that passed through on August 16. The fire is smoldering in accumulated leaves and needles on the forest floor and is spreading very slowly at this time.

The fire is not presently being extinguished, but instead is being managed for the objectives of nutrient cycling and natural forest disturbance. Sleeping Bear Dunes National Lakeshore's (National Lakeshore) Fire Management Plan includes a provision for managing, rather than suppressing, lightning-caused fires on the Manitou Islands that do not threaten visitor or employee safety or sensitive park resources, such as historic structures. Fire Incident Commander Dan Morford serves as the Fire Management Officer for both Indiana Dunes and Sleeping Bear Dunes National Lakeshores, and has been on scene since August 22. According to Morford, "This fire on North Manitou Island could not be in a better location for this type of management. It is bordered on three sides by shaded, moist areas, and Lake Manitou on the fourth side. There is very low potential for this fire to grow to an unmanageable size." Morford and a squad of trained firefighters will remain on North Manitou Island to monitor weather, fuels, and fire behavior, and to ensure it poses no threat to people or facilities.  

National Lakeshore Superintendent Dusty Shultz noted that "The fire program at Sleeping Bear Dunes National Lakeshore is managed by trained and experienced National Park Service fire personnel. If we are no longer seeing fire behavior that is meeting our stated objectives, we will put the fire out." For visitor safety, Shultz has issued a closure of about five acres around the fire.

For more information on Sleeping Bear Dunes National Lakeshore, visit the park's website at https://www.nps.gov/slbe/ or call Chief of Natural Resources Steve Yancho at 231-326-5134.