Sleeping Bear Dunes Wilderness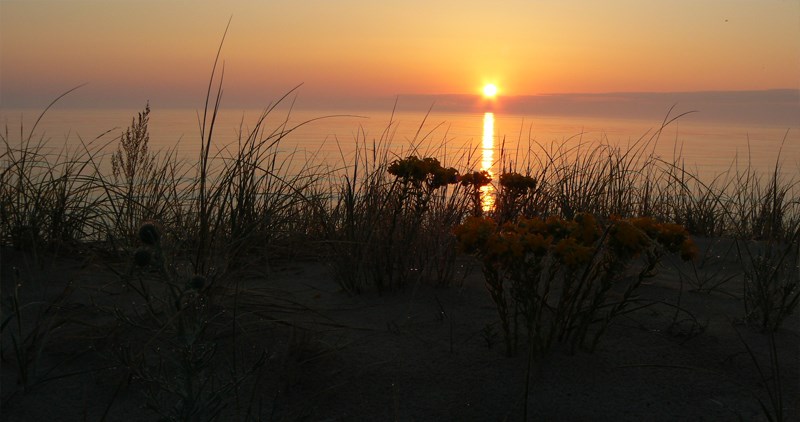 "I believe we have a profound fundamental need for areas of the earth where we stand without our mechanisms that make us immediate masters over our environment." -Howard Zahniser
In 2014, the 50th anniversary of the Wilderness Act, Sleeping Bear Dunes National Lakeshore became the 50th National Park area with designated Wilderness. Sleeping Bear Dunes Wilderness is now part the National Wilderness Preservation System, but it is not a remote location that needs a great deal of money, time, or specialized equipment to enjoy and experience. Our wilderness designation means that not only will our beautiful land be open for recreation, but it is also protected forever. Sleeping Bear Dunes is a perfect place for visitors, especially children, to experience wilderness, gain an appreciation for what makes wilderness unique, and hopefully form a lifelong love of wild places.
Read on to learn more about the Sleeping Bear Dunes Wilderness Area, the Wilderness Act, and what wilderness means to us all.
Fast Facts
Sleeping Bear Dunes National Lakeshore Conservation and Recreation Act establishing the Sleeping Bear Dunes Wilderness Area signed 3/13/2014 by President Barack Obama
Approximately 32,557 acres
What is Wilderness?
Wilderness refers to an area of land that has been protected under the Wilderness Act. The Act established the National Wilderness Preservation System which encompasses federal land protected by four agencies-the Forest Service, National Park Service, Fish and Wildlife Service, and Bureau of Land Management.
An area designated as wilderness is, according to the Wilderness Act "an area where the earth and its community of life are untrammeled by man, where man himself is a visitor who does not remain." Each wilderness area is different, and allows different actions according to the legislation that first protected it. However adding a wilderness designation ensures that protecting natural conditions is a priority. Read Wilderness and You for specifics on activities allowed in our wilderness area at Sleeping Bear Dunes.
In order to protect these natural conditions, the Wilderness Act outlines four conditions wilderness areas should try to meet:
The area should be primarily impacted by natural forces and human impact should be "substantially unnoticeable"
The area should provide opportunities for alone time and recreation that is "primitive and unconfined"
The area should be at least five thousand acres or of size enough that it is practical to preserve it
The area may also have features which have ecological, geological, scientific, educational, scenic, or historical value
Visit wilderness.org and wilderness.net to learn more about wilderness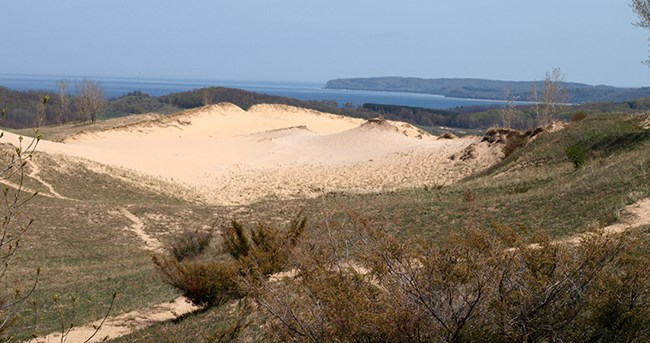 How did we get the Wilderness Act?
In 1964, Congress passed and President Lyndon Johnson signed the Wilderness Act. However the passage of the act required the activism of countless people and was the culmination of many years of history.
While the Wilderness Act authorized legislatively protected wilderness areas, the first wilderness areas were created by the United States Forest Service. At the urging of the famous environmentalist, author, and then Forest Service employee Aldo Leopold, a wilderness area was created in the Gila National Forest (New Mexico) in 1924. In the years that followed the agency protected 14.6 million acres this way. However the protection was purely administrative-meaning new leadership could do away with it at will. As the 1950s progressed and timber harvests and tourism increased, many became concerned about the need to protect wilderness areas by law. This push was instrumental in bringing about the passage of the Wilderness Act.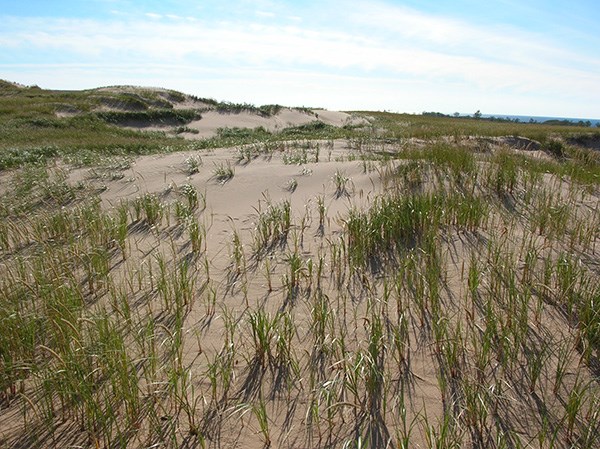 SLBE Wilderness
Sleeping Bear Dunes Wilderness was signed into law by President Barack Obama on March 13, 2014. It was the first protection of land under the wilderness designation since 2009.
The wilderness area protects approximately 32,557 acres of dunes and forests, including areas on the mainland and portions of South and North Manitou islands.
Conventional ideas of wilderness often exclusively portray vast forests, however much of the Sleeping Bear Dunes Wilderness area protects incredibly fragile dune environments.
For more information about Sleeping Bear Dunes Wilderness contact us or visit
Sleeping Bear Dunes Wilderness press release
Text of the Sleeping Bear Dunes National Lakeshore Conservation and Recreation Act
Wilderness and You
The Sleeping Bear Dunes National Lakeshore Conservation and Recreation Act that created our wilderness specifically states that no changes will be made in terms of "management of fish and wildlife, including hunting and fishing within the national lakeshore." All visitors will be able to enjoy the same recreation opportunities that exist here.
The wilderness area will forever be managed in a way to preserve it under the Wilderness Act so that "man is a visitor" and the beautiful qualities of this place will remain for years to come.
Learn more about Wilderness ethics and how to visit and recreate in wilderness.
Last updated: January 28, 2021