Park Fun

You will find something fun for kids in every season of the year.& In the summer, The Dune Climb is one of the main attractions to climb up the impressive sand dunes and run or roll down the;dune and then start all over again! You won't find a bigger sand box to play in, so bring your friends!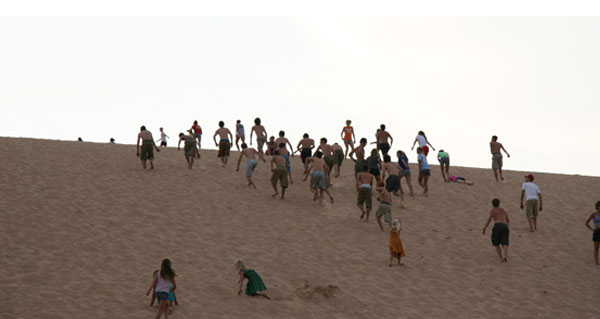 With about 35 miles of beautiful beaches along Lake Michigan on the mainland and another 30 miles of beaches on the islands, you will easily find the spot for you to walk along the lakeshore, swimming in the Lake Michigan waves, or building sand castles along the beach. Or just lay out on the beach and soak up some of the sunshine!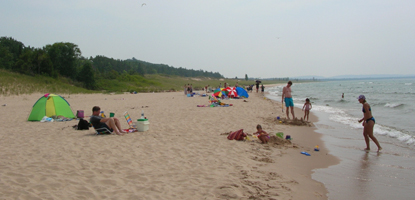 Tubing or canoeing down a lazy river is a great way to spend a hot summer day. There are two rivers within the Lakeshore where you can rent tubes or boats. Both rivers drain into Lake Michigan. The Platte River is in the southern part of the park, and river access is along M-22 where it crosses the river. The Crystal River is in the northern part of the park, and rentals are available along M-22 in Glen Arbor.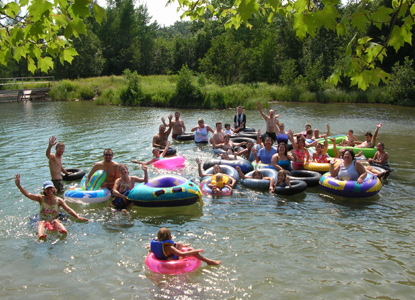 In the winter, The Dune Climb turns into a big sledding hill, so bring your sled or toboggan and zip down the dunes or go cross country skiing or snowshoeing. Explore the winter beauty of the Lakeshore on over 50 miles of ski trails.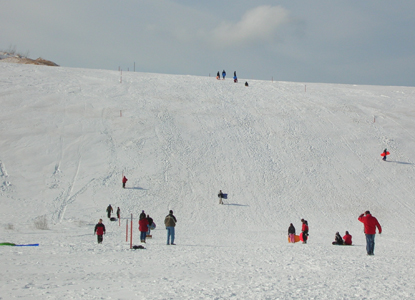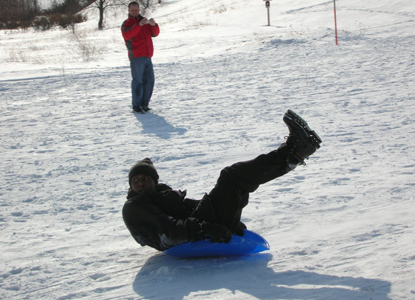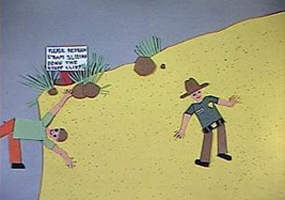 Watch a short
animation video
about Sleeping Bear Dunes National Lakeshore made by students at The Art Place in Suttons Bay. It's great fun! If you like what you see, check out The Art Place. Maybe you can learn how to make this kind of film.