Can You Find . . .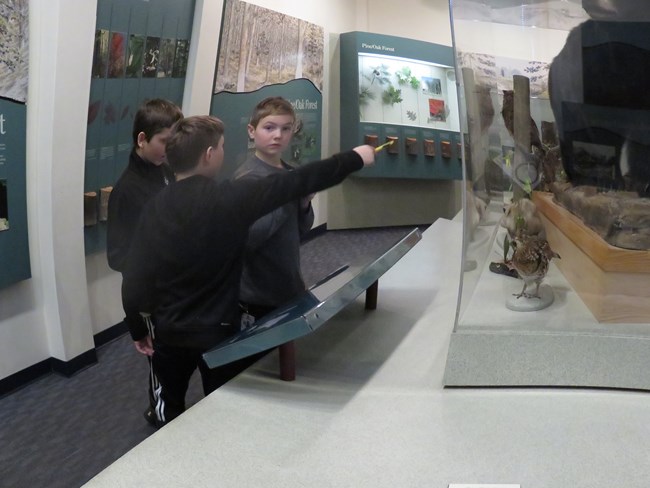 Discover Sleeping Bear Dunes with a scavenger hunt.

The Phillip A. Hart Visitor Center offers a wealth of information about the park and the natural and human history of the area. Study the large relief map to see what the area looks like. Follow the life of a dune in the displays featuring beach, active dunes, shrub zone, pine/oak forest, and beech/maple forest habitats. Go on a scavenger hunt and explore the animals, plants, and rocks in the exhibit.
Visitor Center Scavenger hunts

1st and 2nd grade scavenger hunt
3rd and 4th grade scavenger hunt (answer key)
5th grade scavenger hunt (answer key)

If you'd like a copy of one of our scavenger hunts, email Emily.
Last updated: February 22, 2019