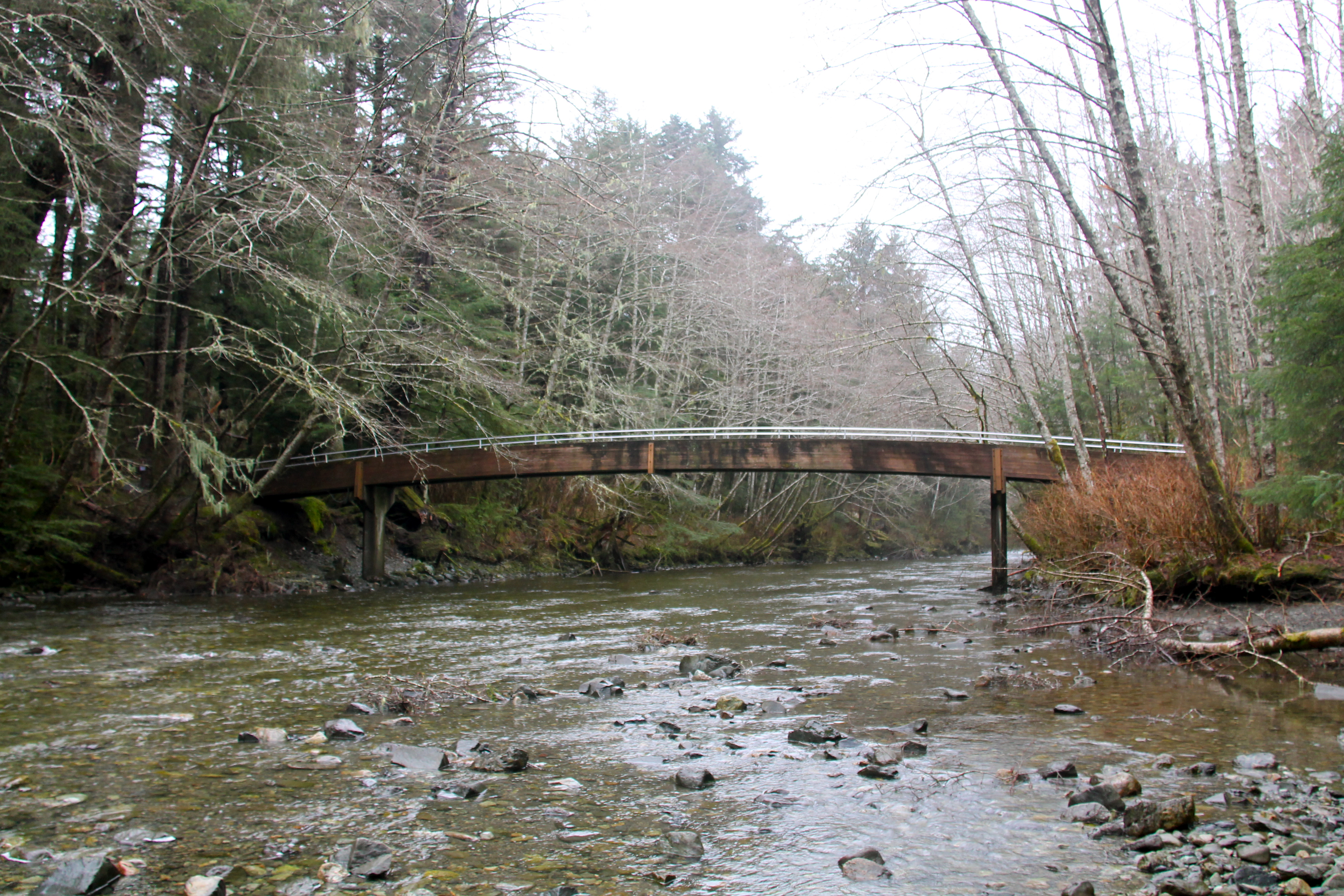 News Release Date:
May 5, 2017
Construction to replace the Indian River pedestrian bridge in Sitka National Historical Park will begin Monday May 8th. Cross-park foot traffic will be closed through mid-August. Signs and maps will direct pedestrians around the park during construction. The detour will be through the Sitka Fine Arts Campus to Sawmill Creek Road. Detour maps are available at the visitor center or Russian Bishop House information desks.
The existing foot bridge is now 50 years old and is beginning to show signs of deterioration. It is National Park Service policy to repair or replace infrastructure prior to the occurrence of any safety issues. The new bridge will assure that park visitors can safely cross Indian River for decades to come.
Site preparation begins on Monday May 8th. The actual removal and reconstruction of bridge components will start May 15th and continue until August 15th. "The in-river work will be completed by July 15th to protect the mid-summer salmon run," said Brinnen Carter, chief of resources. "Hopefully, all the work will be completed by then, but it is likely that the contractor will have above-water work to complete between July 15th and August 15th. We know that the bridge is a critical component of the community's walking trails and we want it back in operation as soon as possible."
The trail linking the Park's east and west sections across the river is heavily-used. Pedestrian traffic will be re-directed with signs and maps through the Sitka Fine Arts Campus and down Sawmill Creek Road until the new, wider bridge is in place.
The new bridge, designed with considerable public input, will retain the character of the existing bridge but be wider to provide easier passage and better wildlife viewing. For more information about this work, please contact Angie Richman at 907-747-0132 or Mike Trainor at 907-747-0150.