Weather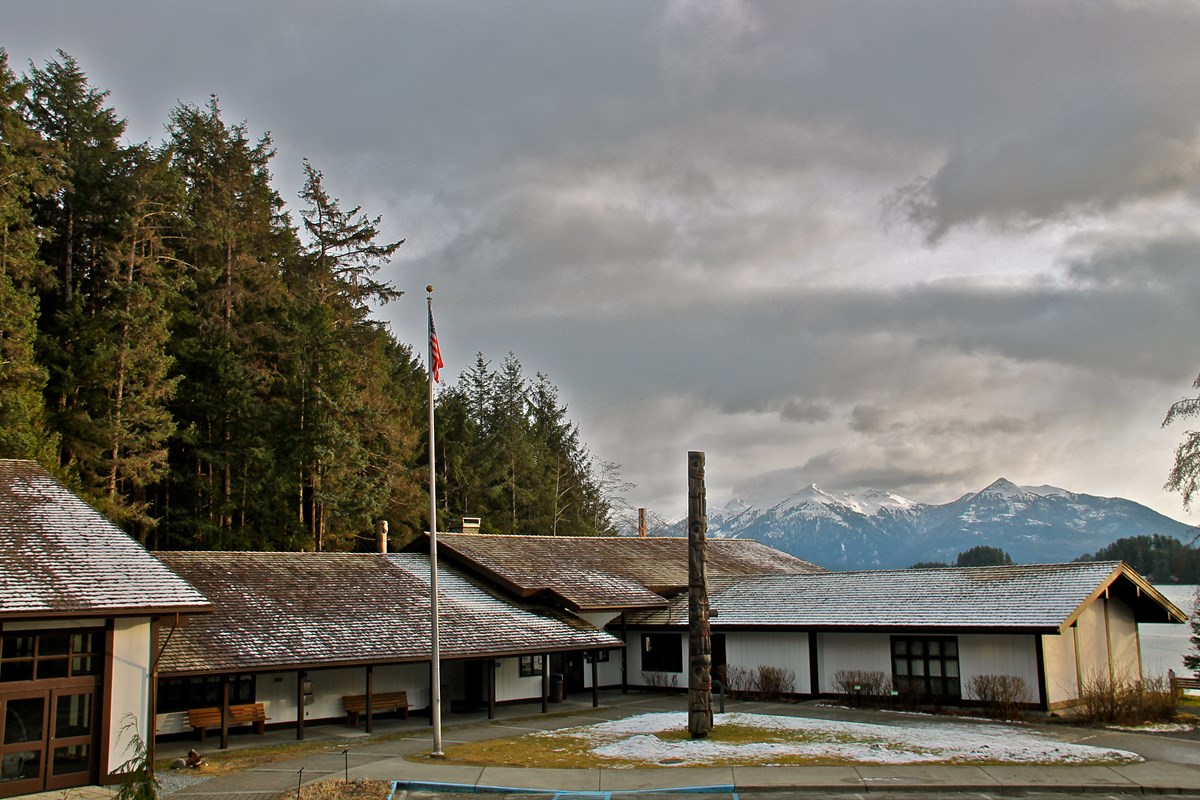 Average Weather Conditions

Sitka National Historical Park is influenced by the Alaska Current which brings relatively warm water and moist air north to the rugged southeast coast of Alaska. This results in a humid maritime climate characterized by relatively heavy precipitation with a small temperature range between seasons. Winters around sea level are warmer than would be expected at such northern latitudes and summers are cool. Well prepared visitors will have rain gear and layered clothing at any time of year!
Average annual precipitation at the Sitka Airport averages about 90 inches with most precipitation occurring as rain. In early and mid-summer the high pressure ridge tends to move north through southeast Alaska creating a relatively dry season. April through July receives 3 to 4 inches of rain per month. The high pressure moves back into the central Pacific the rest of the year, permitting storms to move into the Gulf of Alaska with stronger and more frequent frontal systems passing over southeast Alaska. The wettest months of the year are September through November, with October receiving an average of 14.8 inches (a Sitka November record of 19.67 inches was set in 2004).
The temperatures in the Sitka area are moderate, ranging from an average daily low of 31 degrees Fahrenheit in January to an average daily high of 55 degrees in July and August. Summer temperatures typically range from high 50s to high 60s F and winter temperatures range from the high teens to the 40s F.


Last updated: February 11, 2020