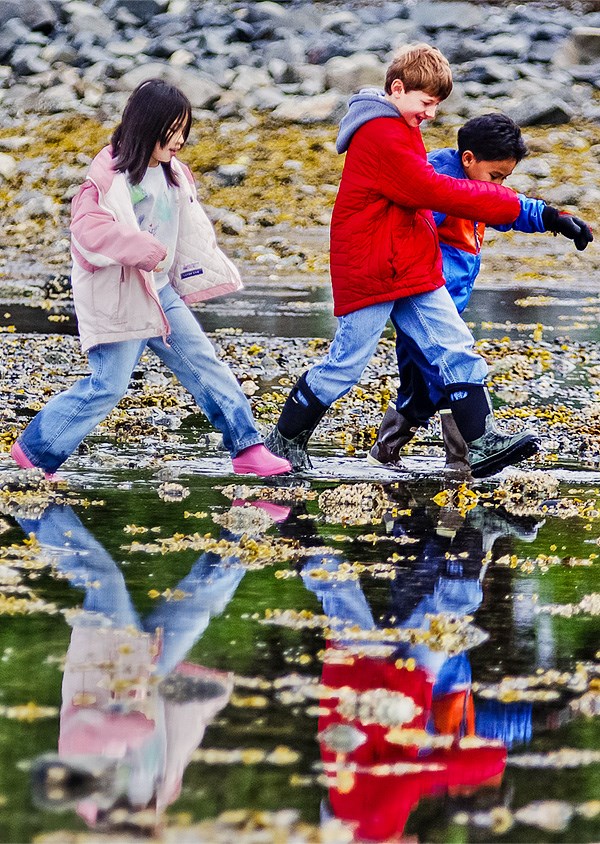 Natural History Programs
The Salmon of the Indian River
Grade Level: Pre-8th
Season: Fall
Witness the epic last act of the drama that is the pink salmon life cycle. If you and your students would like to experience this event and participate in a set of engaging activities, contact the park's education specialist for more information.
A Day in the Life of Bob the Banana Slug
Grade Level: Pre-8th
Season: Spring, Summer, Fall
The slimy and slithery banana slug is a critical member of the temperate rain forest ecosystem. Schedule a time to bring your students to the park to view a banana slug and learn about their important role within southeast Alaska.
Mystery in the Trees
Grade Level: Pre-4th
Season: Year-round
There is a mystery that needs to be solved in Sitka National Historical Park, and we need students to get to the bottom of this caper! Schedule a field trip to the park and give your students the opportunity to discover the role wildlife and humans play in protected national parks.
Skins and Skulls
Grade Level: K-12
Season: Year-round
Sea otters, harbor seals and bears oh my! The fauna of southeast Alaska has adapted to its environment in many ways. Set up a field trip to learn about these adaptations and to explore how these animals survive in the wilds of Alaska.
Sea Week
Grade Level: K-3rd
Season: Spring
What lies underneath the stones and in the tidal pools that remain after the water has retreated from the shore? In this programs, students will learn about the diverse flora and fauna of the intertidal zone and how they can help protect it by practicing good intertidal ethics.