Media For Loan
Beach Discovery Packs for Loan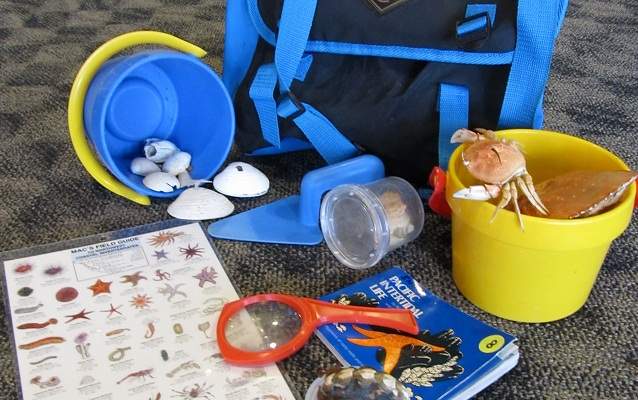 It's time for an adventure! Borrow a beach discovery pack, and discover the many wonders hidden within the park's intertidal zone. To start your exploration today, stop by the park's Visitor Center and check out a beach discovery pack. Inside the pack you will find all the tools you need to discover the diverse flora and fauna that call this ecosystem home.
Borrowing Instructions
Contact the Education Specialist for more information (907) 747-0134.
Details
Subject:

Aquatic Studies, Biodiversity, Biology: Animals, Biology: Plants, Conservation, Earth Science, Ecology, Marine Biology, Oceans, Wildlife Biology

Type:

Other

type:

Media For Loan
Last updated: March 11, 2016