Shiloh to Celebrate 101st Birthday of the NPS with a Free Outdoor Concert
Date & Time

08/25/2017 5:30 PM to 9:30 PM

Fee Information

FREE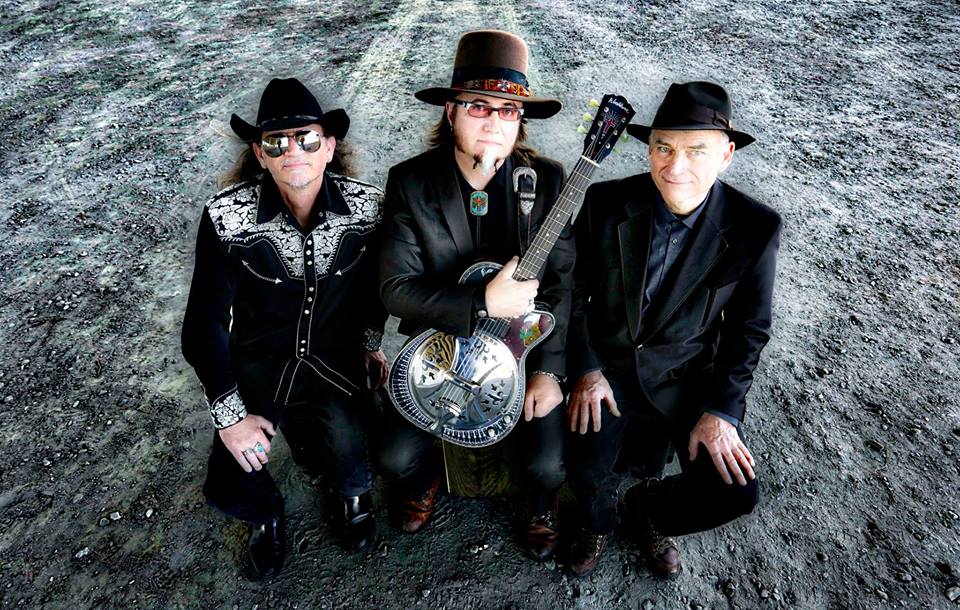 On Friday evening, August 25, Shiloh National Military Park will present another free Concert-in-the-Park in commemoration of the National Park Service's 101st anniversary. The show on the front lawn of the park's Visitor Center celebrates the birth of the National Park Service in 1916, and will feature four artists, including two bands from last year's concert series.
 
Headlining the evening will be National Park Radio (NPR), an "Indie-Folk" band from the Ozarks of Arkansas. NPR blends folk, country, and bluegrass, with solid song-writing and harmonies to create a unique, song-focused sound, featuring beautiful lyrics, vocals, and harmonies. Their latest album, Old Forests, was released in May and is receiving rave reviews, with one music journalist calling it "true beauty in musical form." NPR just wrapped up an extensive tour of the southwest United States and various national park sites. "We are very excited to have this wonderful band grace the stage again at Shiloh for our NPS birthday party," said Superintendent Dale Wilkerson.  
 
Co-headlining the event will be alt-country rockers from Nashville, Richie Owens and the Farm Bureau. A native of Tennessee, the Owens family moved to east Tennessee after the Civil War and took up moonshining, share cropping, and preaching the Gospel. Owens' grandfather wrote songs for Kitty Wells, and as a young teen Richie was a backing musician for Joe and Rose Lee Maphis and Leon Russell. As a record producer he worked on Dolly Parton's Hungry Again album, and he has engineered records for everyone from the Georgia Satellites to Vince Gill to the Bangels. Owens has his own signature model mandolin and resonator guitar named for him and he toured the world as a member of Parton's band. The Farm Bureau's recent CD titled Tennessee spotlights much of the history and culture of the Volunteer State. The Farm Bureau was also part of this year's Bristol Sessions recordings in Bristol, Tennessee, which is celebrating the 90 year anniversary of the birth of Country Music. Richie and company proved a fan favorite last year at Shiloh.
 
Opening the show at 5:30 pm will be Hardin County Middle School band, Soul Nation. Soul Nation is a collective group of musically talented middle school students with ages ranging from 11 to 13 years old. They were initially formed as a "School of Rock" type band but soon branched out into the multi-genres areas of pop, R&B, alternative, and country. Thus the band name Soul Nation was created to symbolize the Soul of all Music, coming together as a Nation of One. As of date, Soul Nation has performed close to 20 community events and performed almost 200 songs on stage.  In addition, it is rumored that there will be a performance by the "King of Rock and Roll," so get here early and don't miss a minute of the NPS birthday celebration.   
 
The concert begins promptly at 5:30 pm and is free of charge. Concert goers are encouraged to bring picnic baskets, lawn chairs, and blankets. A Junior Ranger booth with activities for the kids will open at 12:00 pm and run through the concert. The Friends of Shiloh organization will also have a booth selling bottled water, sports drinks, and snacks to raise money for future projects in the park. For more information go to www.nps.gov/shil or call the park Visitor Center at 731-689-5696.
 
 
 
---
Location:

Shiloh Battlefield



Time:

5:30 PM to 9:30 PM



Fee Information:

FREE



Contact Name:

Chris Mekow



Contact Phone Number:

731-689-5696