Date & Time

Every Saturday Weekly from 01/07/2017 to 01/28/2017 10:00 AM to 12:00 PM,1:00 PM to 3:00 PM

Fee Information

Free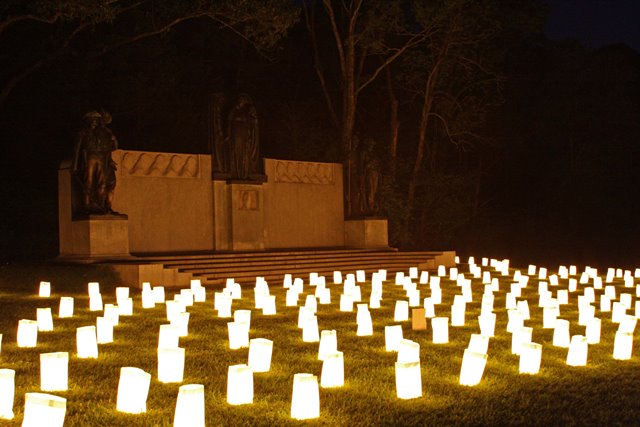 SHILOH – Shiloh National Military Park is seeking volunteers for the 2017 Battlefield Illumination. On April 8th, twenty-four thousand luminaries will be lit in memory of the fallen soldiers of the Battle of Shiloh. Volunteers are needed to help prepare the luminaries in the months leading up to the anniversary of the battle.
 
Volunteers will assemble luminaries by folding the bags, filling them with sand, and placing candles inside. The volunteer events will be held on park grounds every Saturday in January. Two opportunities are available every Saturday: 10:00 AM to 12:00 PM and 1:00 PM to 3:00 PM. All group sizes are appreciated, from large groups to individual volunteers.
 
To volunteer please call the Visitor Center at (731) 689-5696 or sign up using this form.