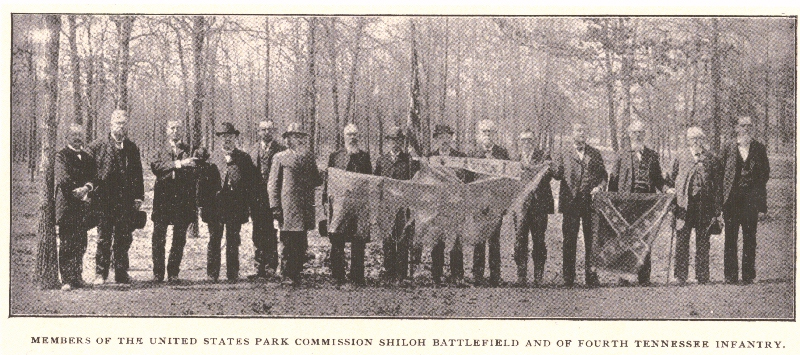 News Release Date:
November 10, 2013
Beginning November 11, Shiloh Battlefield will be displaying a temporary exhibit of artifacts and images of Civil War veterans. The exhibit will feature the Confederate Reunion Uniform of Captain Thomas Spight of the 34th Mississippi Infantry. Captain Spight was involved in many post war veterans causes and monument dedications.  
A revolving power point display will also be on display showing images of Shiloh veterans reunions and telling the story of how veterans helped establish Shiloh National Military Park.
The exhibit will also feature Shiloh National Military Park employees who have served their country.   
The public is invited to view the exhibit in the Shiloh Visitor Center from 8:00 am - 5:00 pm daily. For more information call 731-689-5696.