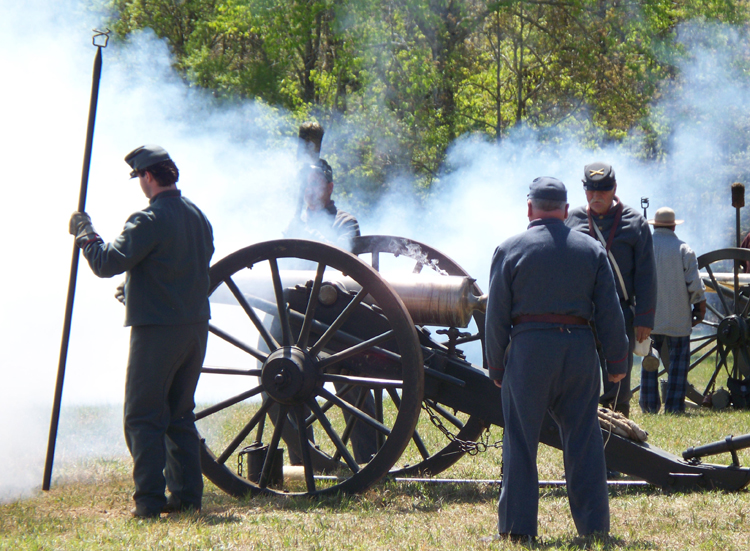 News Release Date:
June 9, 2011
Contact: Chris Mekow, 731-689-5696
On Saturday, June 18 and Sunday June 19, 2011, Selden's Alabama Battery will be presenting living history demonstrations for visitors to Shiloh National Military Park. The original unit was organized at Unionville, Alabama, in the spring of 1862. After being stationed at Mobile throughout 1863, the battery fought at the battles of Kennesaw Mountain, Peach Tree Creek, and lost heavily at the Battle of Nashville.  
The reenacting group will provide loading and firing demonstrations, display artillery projectiles and how they were used, and have a period camp set up for visitors to explore.
The camp and demonstration area will be located at Tour Stop #4, Ruggles' Battery. Demonstration times are as follows:
Saturday:                                   Sunday:
11:30 am                                      11:30 am
1:00 pm                                        1:00 pm                                 
2:30 pm                                        2:30 pm
4:00 pm
Rain or severe weather will cancel the programs. For further information contact the park Visitor Center at 731-689-5696, or visit the park online at www.nps.gov/shil.