Shiloh to Host Birds of Prey Program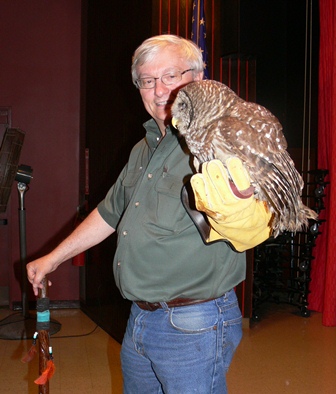 News Release Date:
July 9, 2012
Contact:
Marcus Johnson
, 731-689-5696
Shiloh National Military Park will host a program on birds of prey on Thursday evening, July 26th. Birds of prey, also known as raptors, are birds that hunt other vertebrate animals (fish, mammals, other birds, etc) for food. The program will begin with a brief presentation on the biology of raptors, and the species that can be found in the southeast. In addition, visitors will also be introduced to two different raptor species up close, and the program will discuss similarities as well as differences between the two birds. The one hour program will begin at 6:30 pm, and will take place at the Shiloh Battlefield Visitor Center Auditorium.
Participants are encouraged to arrive at least 10 minutes prior to the start of the program. Those interested in participating are invited to contact the Shiloh Battlefield Visitor Center at 731-689-5696, or e-mail Shiloh Resource Management Specialist Marcus Johnson at e-mail us, to register for the program. You may visit us on our website at www.nps.gov/shil, and follow us on Facebook at www.facebook.com/ShilohNMP and Twitter at http://twitter.com/#!/shilohnps.