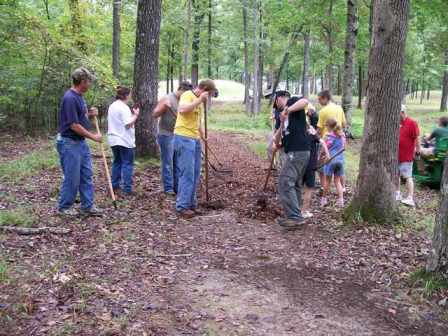 News Release Date:
September 14, 2014
On Saturday, September 27, Shiloh will be participating in the 21st annual National Public Lands Day. Shiloh is seeking volunteers to assist rangers in clearing trees, brush, and vegetation from Brier Creek in historic Duncan Field. 
Shiloh's volunteer project will take place from 9:00 am - 1:00 pm. Volunteers interested in participating should register in advance by calling the visitor center at 731-689-5696. Shiloh will provide some work gloves but it is recommended that volunteers bring work gloves if they have them, wear long sleeve shirts, and bring insect repellent. 
All volunteers will receive a free pass to any federal site and a certificate of appreciation.