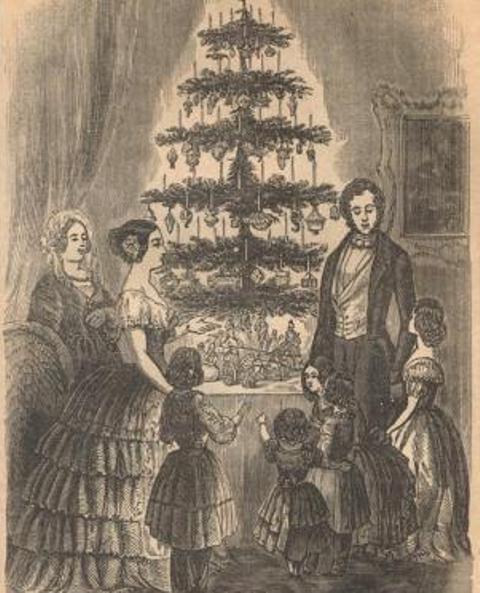 News Release Date:
December 9, 2012
Contact: Heather Smedley, 731-689-5696
"Shiloh National Military Park is inviting children to participate in a Civil War Christmas program on December 21, at 2:00 pm", Superintendent John Bundy announced today. "We are excited to present this fun filled, yet educational opportunity to area children. This unique hour long program will introduce young people to how Christmas was celebrated 150 years ago in our nation" stated Superintendent Bundy.
Children will gain insight into the different ways soldiers and their families celebrated the holiday in camp, and on the home front. During the Civil War Christmas trees were small, and were placed on top of tables. They were decorated with home-made paper ornaments, edible treats, like popcorn strings, and peanuts wrapped in paper, and items found in nature, such as pinecones. Each child will construct a Victorian Christmas ornament to take home to decorate their Christmas tree.
The children will also have an opportunity to participate in Operation Christmas Cards. They will decorate their own Christmas card to spread holiday cheer to a soldier who is serving away from home. "It is our mission to 'love our troops one card at a time' to ensure that each of our service members know they are appreciated, supported and loved by the very people they are sacrificing their lives to fight for", stated Operation Christmas Cards.
Santa Claus will also take time out of his busy schedule to make a special appearance at Shiloh NMP. He will be reading "The Night Before Christmas" to the children, while they enjoy light refreshments. Santa would like to invite the parents as well as the children to listen as he reads the story.
If your child is interested in attending the Civil War Christmas program, and listening to Santa, please register by contacting Heather Smedley at 731-689-5696.