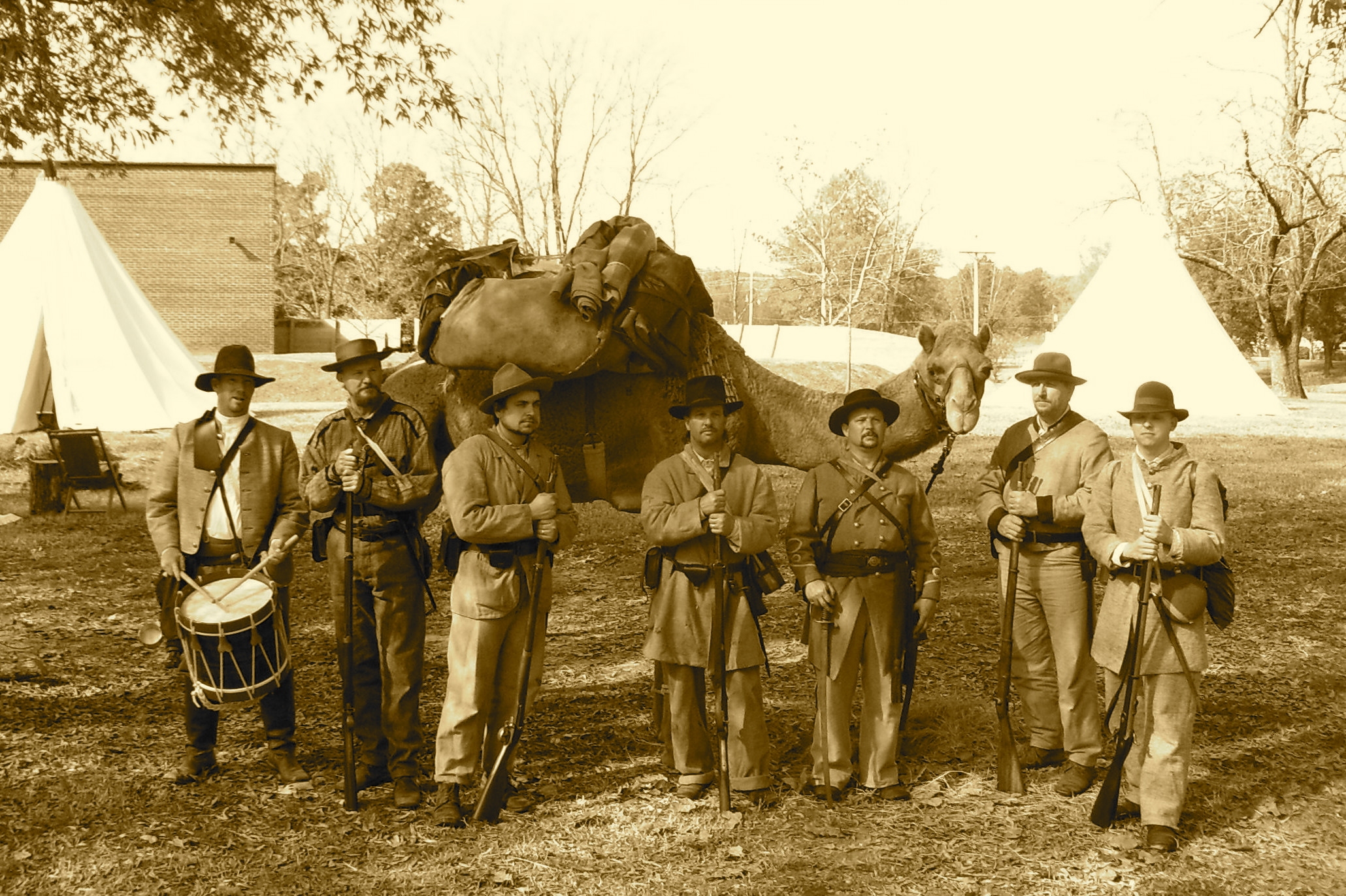 News Release Date:
October 26, 2016
CORINTH, MS – On Saturday, November 5, and Sunday, November 6, the National Park Service will host several events as part of the 2016 Grand Illumination in Corinth. This year will feature two days of living history demonstrations, a free Saturday evening concert, and Saturday night's grand illumination honoring those soldiers who became casualties of war during the siege and battle of Corinth in 1862.
On Saturday, the 16th Alabama Infantry Regiment living history organization will conduct infantry demonstrations on the grounds of the Civil War Interpretive Center. The 16th Alabama will portray the 43rd Mississippi Infantry which fought at the battles of Iuka, Corinth, and participated in the siege of Vicksburg. Demonstrations will include tactical infantry programs and the loading and firing of black powder muskets. Between programs, visitors are invited to meet with the soldiers and discover more about the life of the common western volunteer in the American Civil War. 
Living history demonstrations will also include an African camel belonging to the 43rd Mississippi named Old Douglas. Given to Colonel William H. Moore by Lt. Williams H. Hargrove, Col. Moore assigned Douglas to the regimental band, for which he carried the band instruments and baggage. Known as the "Camel Regiment" the 43rd Mississippi fought at Corinth and in the siege of Vicksburg.  The Civil War camps will be open to the public from 8:30 am – 8:30 pm on Saturday, and 8:30 am to 2:00 pm on Sunday.
On Saturday evening 12,000 luminaries will glow throughout downtown Corinth and around the Corinth Civil War Interpretive Center. The luminaries will represent both the Confederate and Union casualties suffered during the siege and battle of Corinth in 1862. They will be illuminated beginning at 4:30 pm, and extinguished in town at 8:30 pm. In addition, acclaimed Civil War musician and historian Bobby Horton will perform a free concert at the Interpretive Center at 6:30 pm. Free hot cocoa and coffee will be served 30-minutes prior to show time. For more information call 662-287-9273 or go to www.nps.gov/shil.
-NPS-