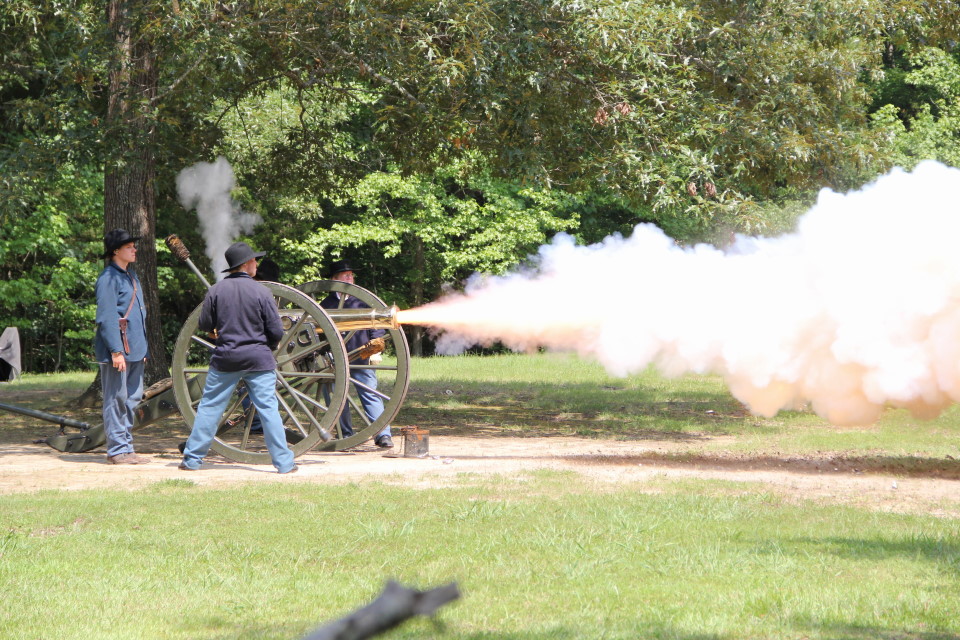 News Release Date:
June 26, 2015
"In honor of the July 4th holiday, Shiloh National Military Park will present Civil War cannon firing demonstrations on Saturday, July 4, and Sunday, July 5," announced superintendent Dale Wilkerson. The scheduled firing demonstrations will be presented by the Shiloh cannon crew, firing a 6-pounder field piece, across the street from the park visitor center.
The cannon firing demonstrations will take place at 11:00 am, 1:30 pm, and 3:00 pm on Saturday and at 11:00 am, 1:00 pm, and 2:30 pm on Sunday. Each program will last approximately 30-minutes, and interpret the weapons, projectiles, and procedures Civil War artillery crews used during the war.
The museum and bookstore at Shiloh Battlefield will be open during normal operating hours from 8:00 am to 5:00 pm. For more information please contact the park visitor center at 731-689-5696, visit the park website at www.nps.gov/shil, or find us on Facebook at www.facebook.com/ShilohNMP.