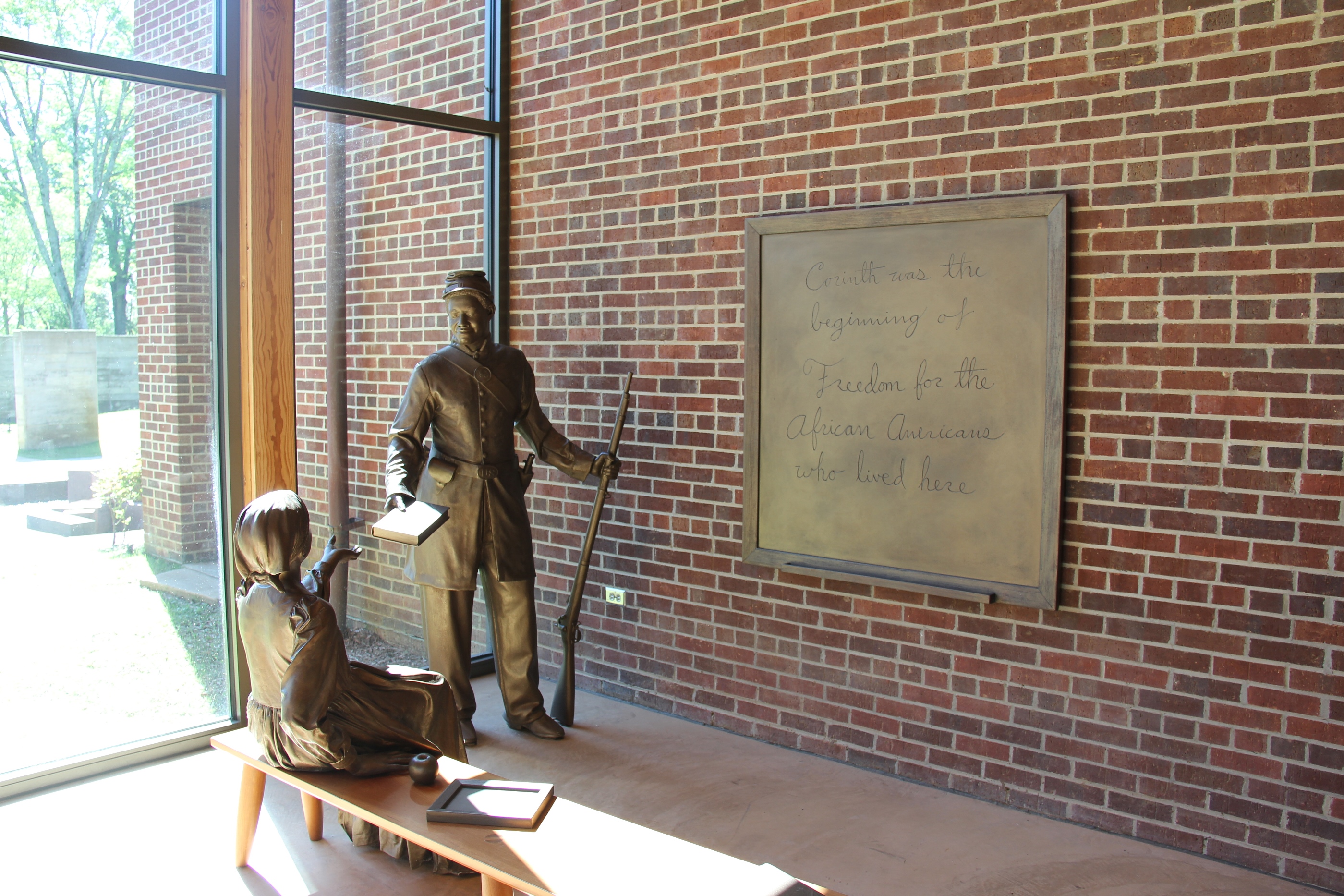 News Release Date:
February 6, 2016
SHILOH, TN –Shiloh National Military Park will offer several special interpretive programs in commemoration of African American Heritage Month 2016. These programs will focus on African Americans and their experiences during the Civil War and their contributions to Shiloh National Military Park in the 1930s.
These interpretive programs at Shiloh Battlefield will include:
1."From Slave to Soldier: The Life of Andrew Jackson Smith." This program will tell the story of a man (born a slave in Kentucky) who witnessed the Battle of Shiloh, became a soldier in the Union army, and a Congressional Medal of Honor recipient. The 30 minute program will be presented under the oak tree on the Visitor Center front lawn, Friday, February 12th, and Friday February 26th at 2:00 pm.
2."The Civilian Conservation Corps at Shiloh." A 30 minute presentation on the African American CCC camp at Shiloh Battlefield. This program will provide insight into the construction that was accomplished by these men at Shiloh and how their contributions supported our nation during the Great Depression. This presentation will take place at 2:00 pm, February 20th, in the Visitor Center auditorium.
The programs being offered at the Corinth Civil War Interpretive Center include:
1."Fighting for Freedom: African Americans at War." This power point presentation will explore the role of African Americans in the United States military, from the American Revolution through President Truman's Executive Order of 1947. The program will take place at the Corinth Civil War Interpretive Center at 6:00 pm on Thursday, February 11th.
2."First Steps of Freedom: Corinth Contraband Camp." This 35 minute program will discuss the first steps to freedom made by inhabitants of the camp.It will be offered Saturday, February 13th, at 2:00 pm at the Corinth Contraband Camp site.
The Shiloh and Corinth battlefields will also have temporary exhibits on display celebrating the African American experience in the area. One of the Shiloh exhibits features the Civilian Conservation Corps at Shiloh in the 1930s. Another exhibit commemorates the 100th anniversary of the National Park Service and our #FindYourPark campaign recognizing all national parks that feature African American Heritage.
Two exhibits at the Corinth Civil War Interpretive Center, which feature the Corinth Contraband Camp are entitled "From Slave to Soldier" and the other "Literacy to Livelihood." All exhibits are viewable from 8:00 am –5:00 pm everyday.
For more information please contact Shiloh Battlefield at (731) 689-5696, or visit our website at www.nps.gov/shil, and find us on Facebook at www.facebook.com/ShilohNMP.