Wildflower Weekend & Youth Art Contest
Join us for Shenandoah's 33rd Annual Wildflower Weekend!
Did you know there are more than 850 species of flowering plants that grow in Shenandoah National Park? 70% of them are native and racing to bloom before overhead trees become fully leafed out and block the sunlight on the forest floor. To celebrate this special time of year Shenandoah has an annual Wildflower Weekend. Come join us
May 11-12, 2019
for wildflower walks, workshops, and activities.
View the
2019 Wildflower Weekend brochure
for the complete schedule of events.
---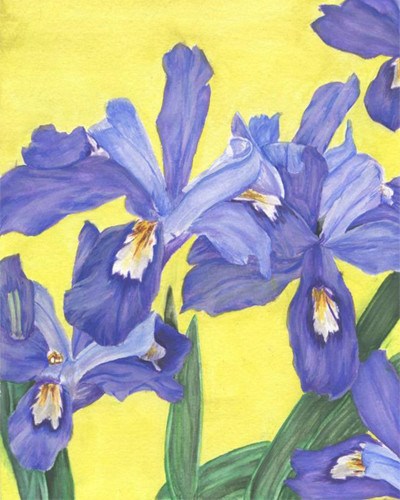 Youth Art in the Park
Wildflower Art Contest
Have wildflowers ever inspired the inner artist in you? If you're a local student, here's an opportunity to show your creativity through the new Youth Art in the Park contest at Shenandoah National Park. The contest is being held in conjunction with the park's annual Wildflower Weekend, May 11-12, 2019.
The contest is open to all K-12 students in the following counties: Albemarle, Augusta, Greene, Madison, Page, Rappahannock, Rockingham, Shenandoah and Warren.
For the subjects of their work, artists must use wildflowers that are native to the Blue Ridge Mountains of Shenandoah National Park. The following files contain a list of eligible flower species, as well as photos of some species for reference. An overview of the program, with rules and entry form, are also provided.
Entries must be 8 x 10 inches, and only flat media such as acrylic, watercolor, charcoal, fabric, etc. may be used. Artwork should not be mounted, matted, or framed. The deadline for contest entries is April 12, 2019.

To participate, download the entry form and follow the rules below:

Overview and Rules PDF (66 KB)

Entry Form PDF (79 KB)

Native Wildflower Checklist PDF (150 KB)
Last updated: October 17, 2019