Special Programs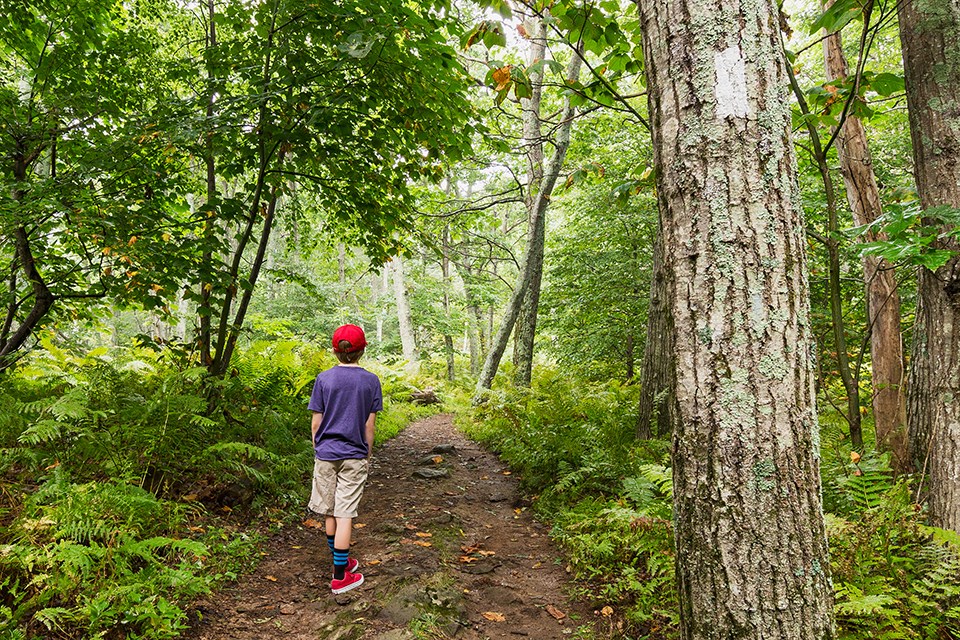 Starry Nights Festival
April 21, 2017
Byrd Visitor Center, mile 51, Skyline Drive
The details of this event are evolving so check back!!

Shenandoah National Park is hosting this event in conjuction with nearby James Madison University's Starry Nights program. On April 21, we'll have a presentation and book signing by author Paul Bogard. He'll share stories and experiences from his book, The End of Night: Searching for Natural Darkness in an Age of Artificial Light at 7:30 p.m. at Byrd Visitor Center, mile 51 on Skyline Drive. Then, at 8:30 p.m., Shanil Virani, director of the John C. Wells Planetarium at JMU will present a laser tour of the night sky, weather permitting.
Get Your Kids Hiking!
June 17, 2017 11:00 a.m. - Noon
Byrd Visitor Center, mile 51, Skyline Drive
This short family stroll turns a walk in the park into a fun-filled, multi-dimensional adventure. Family hiking expert and author of Get Your Kids Hiking, Jeff Alt, teams up with Shenandoah National Park Rangers to lead kids and accompanying adults on a short hike loaded with hands-on family hiking tips and ways to explore the outdoors. Learn how a few simple techniques and some basic equipment can turn any walk in the woods into a safe, fun-filled adventure that kids of all ages and parents will enjoy. Come prepared for a short walk in the woods. Open to children of all ages. The program is FREE to park visitors with paid entrance fee.

Walk for Sunshine: Appalachian Trail
Saturday, June 17, 2017 4:00 p.m. - 5:00 p.m.
Skyland Conference Center, Mile 42.5

Saturday, July 22, 2017 4:00 p.m. - 5:00 p.m.
Big Meadows Lodge, Mile 51

Jeff Alt shares his 2,160 mile Appalachian Trail adventures with Shenandoah National Park visitors. Jeff uses humor and adventure in a story telling format. His presentations involve music, slides, and personal narration.

Bubba Jones Time Travel
2017 Dates/Times:
June 18, 1:30 p.m. - 2:30, Byrd Visitor Center
July 22, 1:00 p.m. - 2:00 p.m., Skyland Resort
October 7, 11:00 a.m. - Noon, Byrd Visitor Center

Jeff Alt's engaging Bubba Jones stories are specially designed to engage kids with wild animal encounters, interesting history, science, and the environment that will have your entire family excited to take their own Shenandoah adventure. Jeff will put on a series of programs featuring interactive time travel adventures based on his book. The programs are FREE to park visitors with paid entrance fee.

About Jeff
Jeff Alt is an expert hiker and a member of the Outdoor Writers Association of America (OWAA). Alt is the author of the award-winning books, A Walk for Sunshine,Four Boots One Journey, and Get Your Kids Hiking: How to Start Them Young and Keep It Fun. His adventures and hiking expertise have been featured in national media including: Discoverychannel.com, ESPN, Hallmark Channel, the Associated Press, CNN-Radio, New Dimensions National Public Radio, Scholastic Parent and Child, and more.
Last updated: June 15, 2017