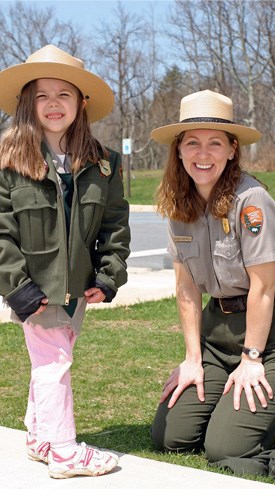 What is it?
Have you ever put your hand in a bear's footprint? Have you ever tried on a ranger hat? Now you have a chance!

Shenandoah National Park has some special activities planned for National Junior Ranger Day. The program is designed to help children and families connect with parks in ways that engage them in exploring, learning, and practicing stewardship.
Most programs are available for children of all ages. Special "Junior Ranger Day" patches will be available.

When is it?
April 21, 2018

Where is it?
Activities meet at Dickey Ridge Visitor Center (Mile 4.6 on Skyline Drive) and Byrd Visitor Center (Mile 51 on Skyline Drive) unless otherwise noted.

How much is it?
This event is entirely free, including free entry to the park due to National Park Week. Learn about fees and fee free days.