Hiking in Shenandoah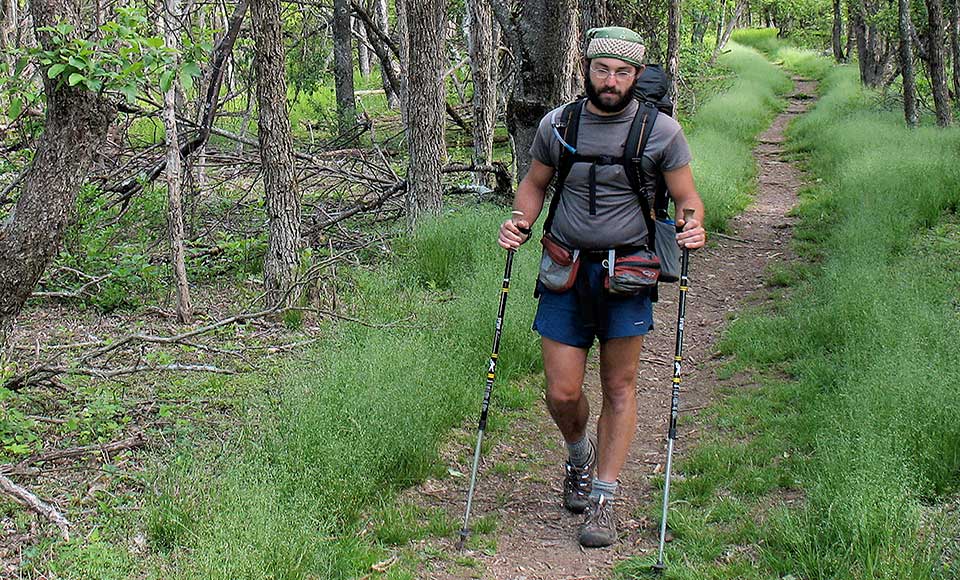 Shenandoah National Park has over 500 miles of trails, including 101 miles of the Appalachian Trail. Some trails lead to a waterfall or viewpoint; others penetrate deep into the forest and Wilderness. With such an abundance of trail options you will certainly be able to find something to fit your interest and ability.
Before you go please take the time to read through our safety tips and hiking information. Hikers need to assume individual responsibility for planning their trips and hiking safely. Before setting out on your hike, stop by a park visitor center to obtain needed warnings and recommendations. You will increase your odds of a safe hike, decrease your disturbance to park wildlife, and lessen cumulative damage to resources.

Trail Maps
To help you plan your hiking adventures, click here for suggested hikes and trail maps.
Closures
Check out any current hiking alerts and trail closures before you go!
In addition, in order to better protect the fragile plants that live on some of Shenandoah's rock outcrops, the park has implemented some very limited closures. These maps indicate the small areas on Little Stony Man, Hawksbill, and Old Rag that are closed to public access.
Pets
Shenandoah National Park is one of only a few national parks that allow pets on trails. The regulations that cover pets and their owners have been carefully developed to allow you to share your park experience with your pet while still protecting the native animals and other park resources, as well as other visitors. If you choose to bring your pet to Shenandoah you must be prepared to follow the regulations.
Pets must be restrained on a leash no longer than 6 feet (1.8 m.)

Pets are prohibited on the following trails:

Fox Hollow, Stony Man, Limberlost, Dark Hollow Falls, Story of the Forest, Bearfence Rock Scramble, Frazier Discovery, Old Rag Ridge and Old Rag Saddle Trails.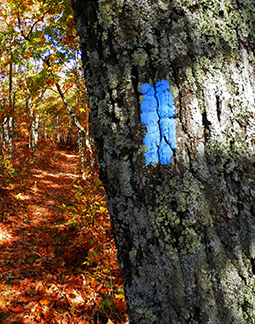 Tips and Safety
Carry water, at least 20 oz (.6 L), and more on warm days. Do not drink water directly from any streams without purifying it first.
Wear sturdy hiking shoes.
Follow trail blazes and use a map. Blue blazes indicate a hiking trail, white blazes indicate the Appalachian Trail, yellow blazes indicate horse trails.
Know the difficulty level of the trail and your physical abilities and limitations. Check out our formula for determining hiking difficulty.
Follow Leave No Trace principles including:
Staying on the trail, Carrying out ALL trash, Leaving what you find
Never walk around the top of a waterfall. Wet rocks are slippery and can lead to dangerous fall, potentially causing serious injury.
Do not feed or disturb wildlife.
Know what to do if you encounter a bear on a hiking trail.
Last updated: August 16, 2017