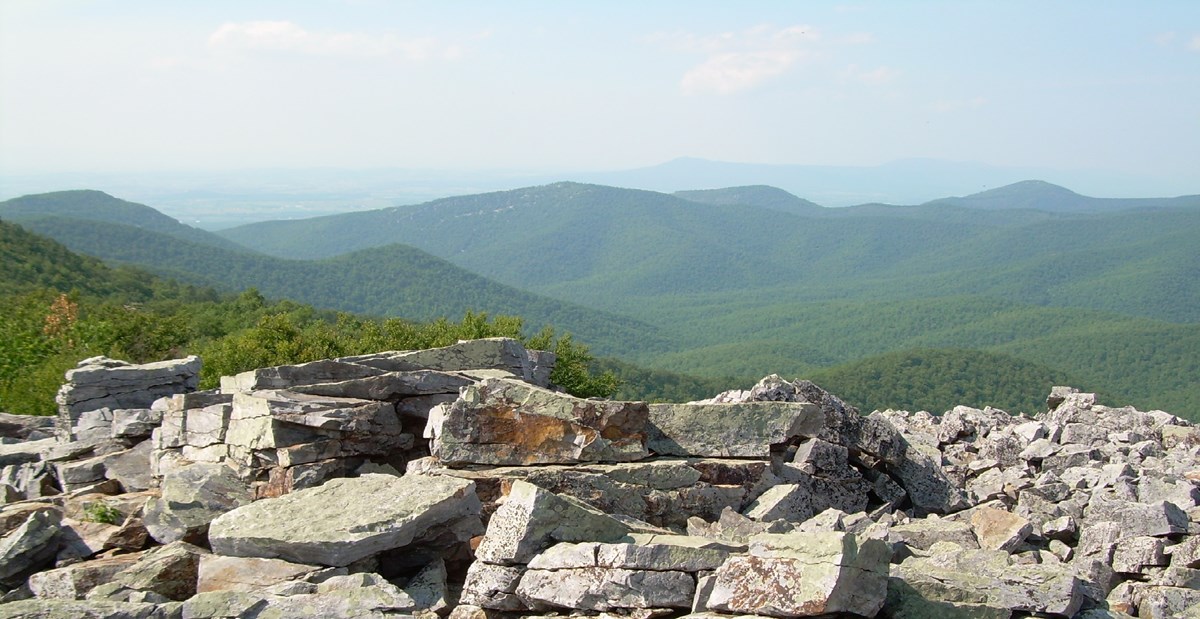 Earth Science Week at Shenandoah National Park
October 8 -14, 2017
Earth Science Week is an international event celebrating Earth Sciences. Join us to learn about Earth Science in Shenandoah during this special week of activities in the Park. The Earth Science Week theme for 2017 is "Earth and Human Activity." Each day has a special theme to promote the diversity of ways that Geoscience touches our lives.
Special activities including Ranger walks, talks, touch tables, demonstrations, and evening programs will take place throughout the Park during this week. Topics include geology, climate change, archaeology, and astronomy. Please join us for this amazing week to celebrate geology in Shenandoah National Park! All activities are free with Park entrance.
See the Program Schedule below and join us to learn more about Earth Science and Shenandoah National Park.