Camping
October weekends are our busiest time. Campgrounds are fully booked for 2019. There are some first-come, first-served sites but those fill quickly and usually by Thursday evening. We will try to communicate status via social media on Thursdays and Fridays on our Facebook, Twitter, and Instagram accounts.

PLEASE NOTE: You must be at the campground in person to get a first-come, first-served site. You cannot reserve a site by calling the park directly. We have a very high volume of calls this time of year, so monitoring via social media is the best way to track campground status.
Nothing compares to sleeping under the stars. And, there's no better place to do it than Shenandoah! With five beautiful campgrounds, each with unique features and nearly 200,000 acres of backcountry to explore, your choices are limited only by your desires!

Whether you prefer a developed campground, or would like to plan a backcountry trip, always practice Leave No Trace and review how to stay safe.
Campgrounds
Explore the campgrounds and decide which one is best for you! Learn about campground reservations, fees, policies, and seasons.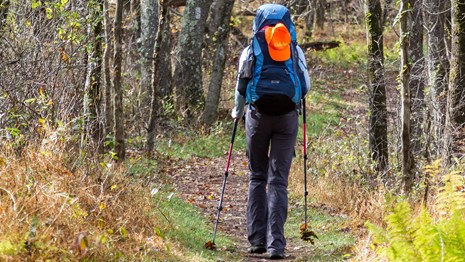 Backcountry Camping
Prepare for your backcountry trip! Learn about backcountry permits, regulations, preparation, and suggested trip plans.
Last updated: October 2, 2019