Phase One: 5 Things You Need to Know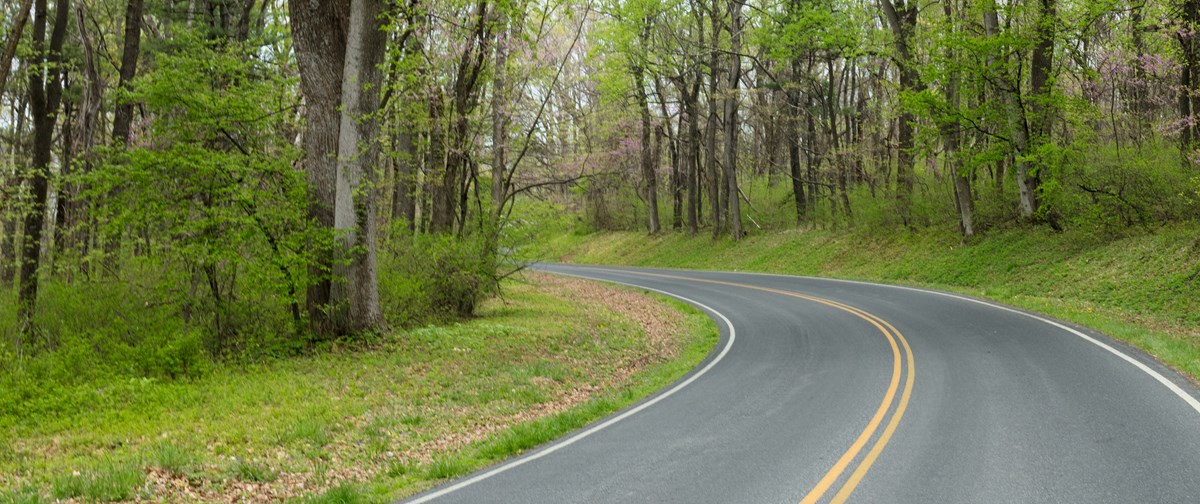 PLEASE NOTE: We are working on our Phase Two opening and will have details very soon. In the meantime, we are not prepared to share any information other than what is here. If you call our information line, please note that we are experiencing a very high volume of calls and it may take a couple of days to return your call.
Following guidance from the White House, Centers for Disease Control and Prevention (CDC), and state and local public health authorities, Shenandoah National Park is increasing recreational access by using a phased approach. Here's what you need to know about phase one:
1. Many areas of the park are now open during the day.
The following areas of the park are open between the hours of 5:00 a.m. and 10:00 p.m. (EST):
Skyline Drive
All overlooks
Most trails (see exceptions below)
Some bathrooms: Dickey Ridge Visitor Center (mile 4.6), Panarama (mile 31.6), Byrd Visitor Center (mile 52), Beagle Gap (portable toilet; mile 99.5)
Big Meadows Wayside at mile 51 is open 9:00 to 5:00 daily. They have gifts, groceries, and "grab 'n go" packaged foods. You must wear a face mask inside.
Big Meadows Wayside gas pumps are open. Note that when there are power outages the pumps don't work, so it's always a good idea to enter the Park with a full tank.
2. Some facilities and trails remain closed.
The entire park will be closed between the hours of 10:00 p.m. and 5:00 a.m. (EST), and overnight use is prohibited. The following areas remain closed at all hours:
Old Rag and associated trails (see map below)
Whiteoak Canyon - Cedar Run Loop and associated trails (see map below)
All boundary trailheads. You must hike from Skyline Drive
All other facilities, including visitor centers, picnic areas, campgrounds, lodges, gift shops, and restaurants are closed.
We do not have a date for beginning Phase Two at this time, so we cannot speculate when additional amenities such as lodging and campgrounds will be opened.
3. Planning ahead is important.
Keep yourself and others safe by making a plan before coming to Shenandoah.
Please plan to pay your entrance fee with a debit or credit card to minimize use of cash.
Plan your activities so that you can maintain social distancing and look for less popular hikes and overlooks.
Since facilities are closed, bring everything that you'll need with you: water, snacks, hand sanitizer, and a face mask.
We cannot give out park maps or hiking maps so be sure to download them and bring them with you!!
Download the park app, as well as the offline content, before arriving in the park to help you find your way around.
4. A few simple things can help ensure a safe visit.
Most importantly, if you feel sick...stay home!
Once in the park, practice social distancing by maintaining at least six feet between yourself and others, and wear a face mask when social distancing cannot be maintained.
Practice good hygiene: wash your hands often with soap and water for at least 20 seconds (use hand sanitizer out on the trail), cover your mouth and nose when you sneeze or cough, and avoid touching your face.
5. Hike responsibly.
Do not attempt to access areas that are closed. They are closed for your safety.
Use this opportunity to explore less popular areas that you've never been to! If the parking area is full, don't park in the grass or along the road...move on to another area.
Finally, make sure to choose hikes that you are physically capable of doing, and don't take chances.
---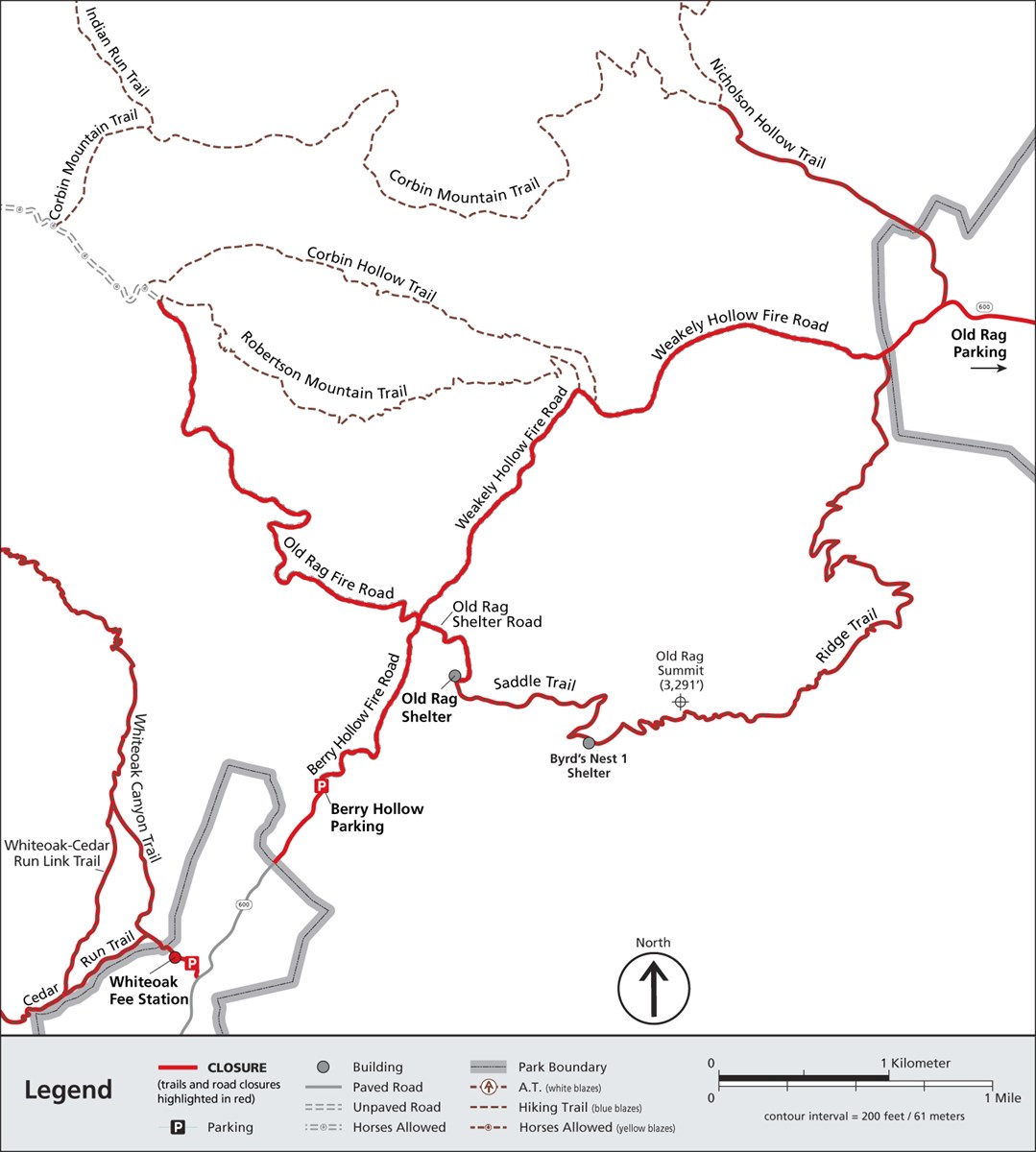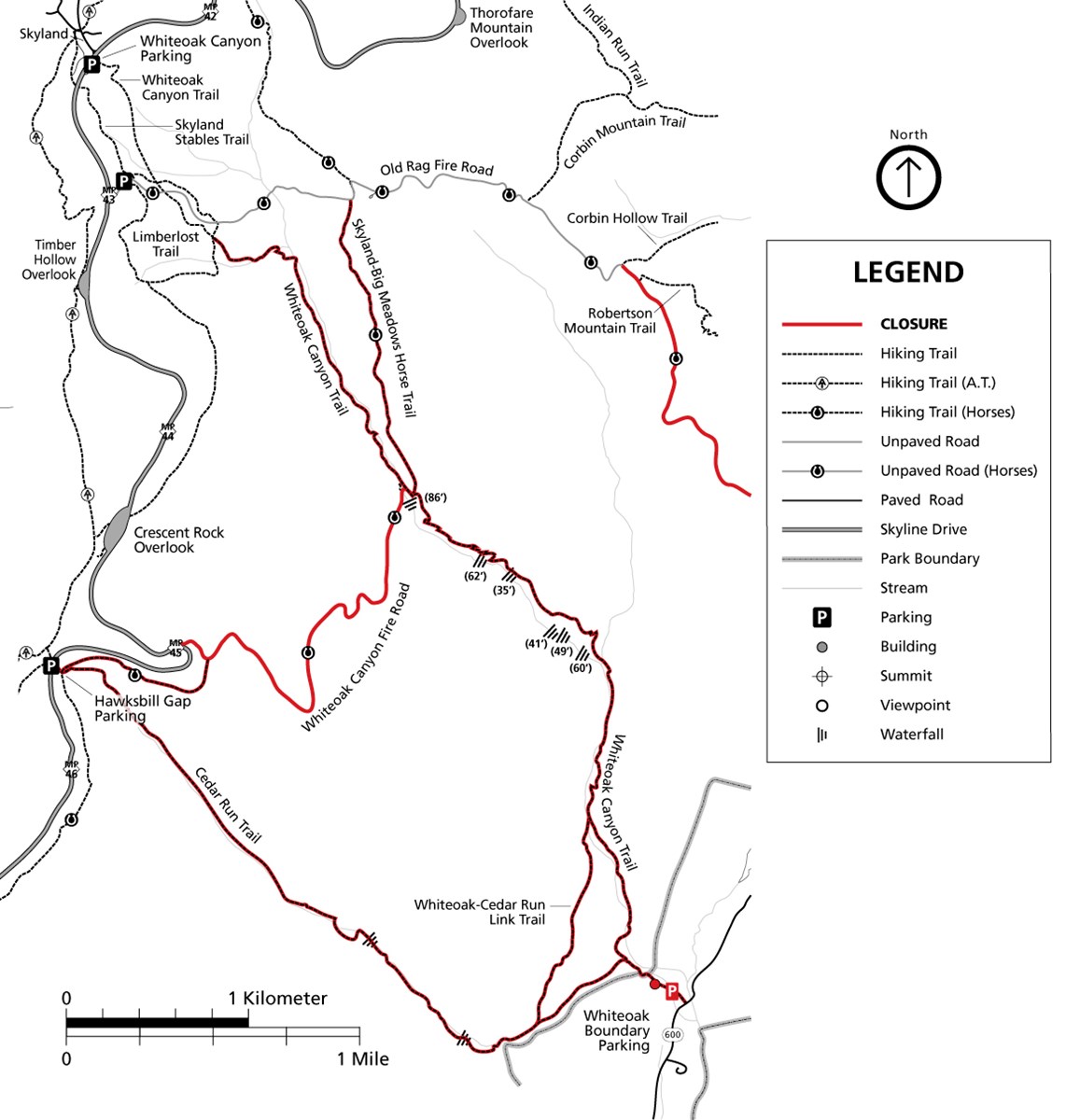 Last updated: June 8, 2020