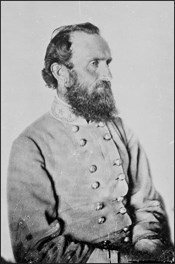 June 18, 1862-Leaving the Shenandoah Valley: Jackson Crosses the Blue Ridge Mountains through Browns Gap
The Blue Ridge Mountains
The Blue Ridge Mountains running along the East side of the Shenandoah Valley make up the core of Shenandoah National Park where Skyline Drive runs along their crest.
Today most visitors to the park travel along at least a portion of Skyline Drive, from whence they encounter stunning vistas of the Shenandoah Valley from numerous viewpoints along the drive.
What visitors may not realize is that they are driving along one of the most significant tools the Confederacy utilized during the American Civil War.
Throughout the four years of the Civil War (1861-1865), Confederate armies frequently used the Blue Ridge Mountains as a natural screen to conceal the movement of troops from Union forces. Because of the southwest-northeast orientation of the Shenandoah Valley west of the Blue Ridge, Confederate armies marching down the Valley naturally moved toward a position from whence they could threaten the northern cities of Washington and Baltimore, while Union armies marching up the Valley were forced to move farther away from the Confederate capitol of Richmond.
In addition to shielding troop movements, the Blue Ridge Mountains also contained passes and roads that passed directly through what is now Shenandoah National Park. The larger passes, such as Rockfish and Thornton Gaps, were used throughout the war by both armies, but Thomas "Stonewall" Jackson was uniquely gifted in utilizing the lesser known passes to conceal his troop movements from prying eyes, allowing him to move troops from the Valley into the piedmont without the Federals knowing he was doing so.
Jackson is unquestionably one of the most legendary and well known commanders of the American Civil War. Much of that reputation is due to the success and skill he demonstrated not only on the field of battle, but also in the manner in which he used the mountains to conceal the movement of his troops during his 1862 campaign in the Shenandoah Valley.