Self Guided Programs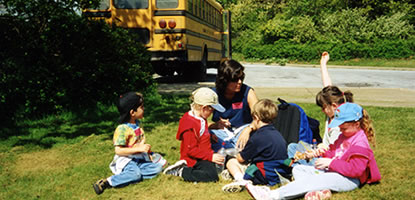 Many groups use Shenandoah National Park to meet their own educational goals. Educational groups can use any of the more than 500 miles of trails in the park, view films and tour the interpretive exhibits at the visitor centers, or become Junior Rangers by completing their own Junior Ranger Explorer Notebook. School groups may request an educational fee waiver for free admission to the park for their field trip.
Self-guided Curriculum-based Programs
In addition to the ranger-guided programs, Shenandoah National Park provides training and lesson plans for kindergarten, 1st grade, and earth science teachers to enable them to prepare for and lead curriculum-based field trips to the park. Teachers are required to attend an instructional workshop to receive the materials and training.
Come to Your Senses (Kindergarten
Shenandoah Residents (1st grade)
Exploring Earth Science in Shenandoah National Park (7th-12th grade)