Lesson Plan
Good Character, Good Stewards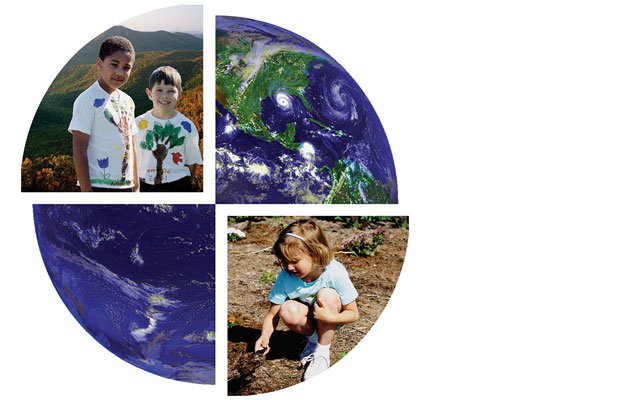 Grade Level:

Kindergarten-Sixth Grade

Subject:

Conservation, Geology, Language Arts, Mathematics, Social Studies
Overview
This interdisciplinary curriculum supplement for grades K-6 integrates character education with science, math, language arts, and social science lessons for the classroom. The activities focus on the concept of stewardship and the ideals of the National Park Service to provide relevant educational experiences that involve students and promote an understanding of their responsibility to care for the world and its resources.
Objective(s)
Each lesson begins by identifying the Curriculum subject and Character traits addressed in the lesson. The suggested Grade level(s) and the relevant Virginia Standards of Learning are listed followed by the approximate Length/duration and the Materials needed to complete the entire lesson. An overview provides the basic theme and goal of the lesson followed by the Objectives for student learning. Background information on the subject matter is provided as well as the suggested Vocabulary.
 
Background
The average American uses seven trees a year. It takes an
entire tree to make a stack of newspapers just three feet high.
Approximately 36 acres of trees are cut each week just to
make the Sunday New York Times! A tree will reduce carbon
dioxide in the air, produce oxygen, provide protection and
homes for animals, and serve as a source of products used by
people. Trees also provide shade and beauty for recreational
enjoyment. By respecting our environment through
reducing waste, reusing items, refusing what we
don't need, and recycling, every person can make
a difference!  
Materials
Last updated: June 15, 2018