Curricula
Exploring Earth Science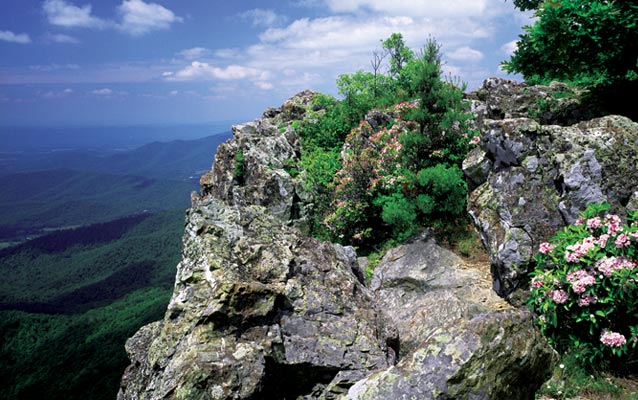 The curriculum contains lesson plans provide opportunities to study outstanding examples of different geologic processes and concepts. Pre-visit activities introduce students to relevant concepts in preparation for their park visit. On-site activity descriptions, maps, and worksheets are included for the park field trip itself. Post-visit activities are included to be completed after returning to school so that students can apply what they learned to their home environment.

The Hydrology and Groundwater unit focuses on how surface water and groundwater affect limestone terrain, and how karst topography evolves. Students explore the hydrology of a karst stream, investigate solution and deposition features in a cave, and create a hypothetical plan for developing a wetland.

Landforms and Life Forms focuses on the interconnections between rock type, elevation, climate, weathering, and erosion, and how they impact biodiversity. Students learn how weathering and erosion have shaped the Blue Ridge Mountains and created habitats for living organisms.

In the Soils and Watersheds unit, direct observation of geologic features leads students to the realization that the an area's geology helps determine its soil type, plant community, and how humans use the land.

Through the Geologic Hazards and Land Use unit, students gain an understanding of river systems and the sometimes catastrophic geologic events that shape them. They study how rivers shape landscapes and the impact this may have on people.

The Protecting Our Water Resources unit examines the steps that are taken by federal, state and local governments to protect drinking water sources from contamination. Students collect and analyze stream water samples and use the Environmental Protection Agency's Source Water Assessment program to investigate potential contaminants to the drinking water supply in the park. This unit includes Geographic Information System (GIS) mapping activities.

The Changing Face of Stony Man unit takes students on a journey through geologic time from a billion years ago to the present. They will discover how the rocks in Shenandoah National Park were formed, how they were pushed up into the mountains, and how the powerful forces of weathering and erosion continue to shape the landscape. This unit includes the use of Global Positioning System (GPS) technology and Geographic Information System (GIS) mapping activities.
Details
Subject:

Earth Science, Geology, Wilderness

type:

Curricula
Last updated: June 15, 2018