Human-Bear Management Program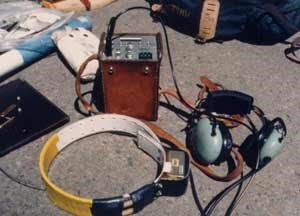 Goal:
To restore and perpetuate the natural distribution, ecology, and behavior of black bears free of human influences.
Objectives:
To eliminate the availability of human food sources and human activities which may significantly modify bear populations.
To minimize and mitigate human/bear interactions that result in a learned orientation of bears toward people, a negative experience for people and/or a need to destroy bears.
To provide opportunities for visitors to understand and appreciate the black bear in its natural environment.
The bear management program is outlined in the Parks' Bear Management Plan (downloadable, 80 KB, PDF format). The program consists of proactive measures such as food storage and education, and reactive measures such as hazing bears and as a last resort, destruction of bears. All employees of the Parks and concessions companies participate in bear management in countless ways from emptying dumpsters to giving "bear talks" to filing paperwork to hiring bear technicians. Program oversight rests within the Division of Resource Management and Science. The Wildlife Biologist oversees and manages the program. When funding is available, biological technicians (bear techs) are hired - they are the heart of the program and the employees you are likely to see in the campgrounds chasing bears and educating new campers. And don't forget - you are part of the program too, and we are grateful for your support!
Last updated: September 17, 2015