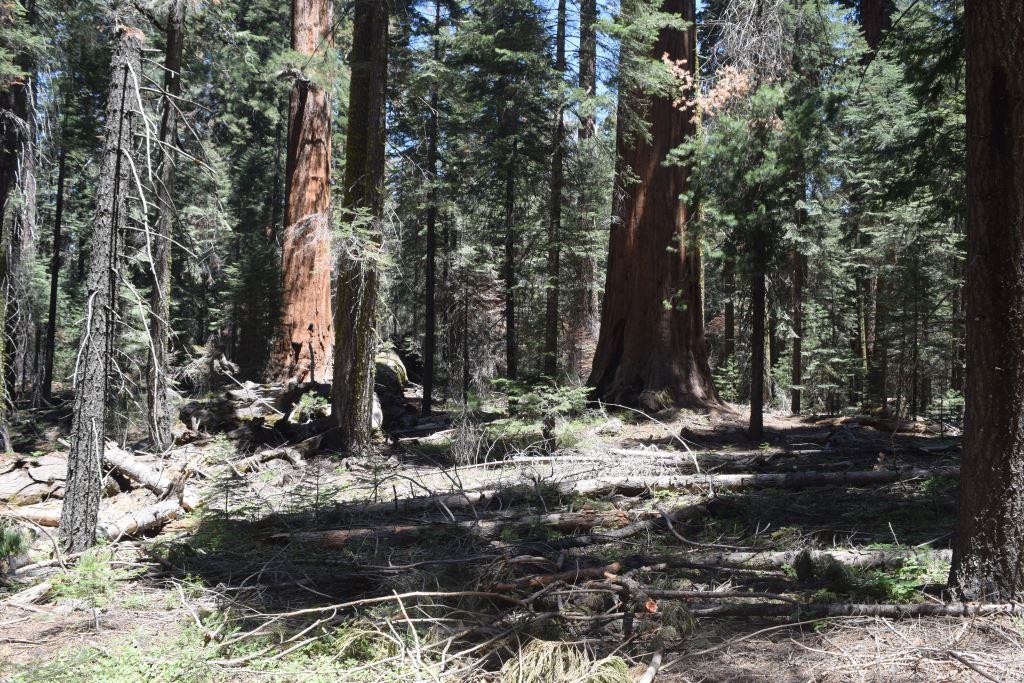 News Release Date:
June 9, 2016
Contact: Mike Theune, Fire Information Officer, 559-565-3703
Contact: Rebecca Paterson, Fire Information Officer, 559-565-3129
SEQUOIA AND KINGS CANYON NATIONAL PARKS, Calif. June 9, 2016 – Dates have now been set for the Goliath Prescribed Burn in Redwood Canyon, located in Kings Canyon National Park. The prescribed burn is scheduled to take place on June 11 for approximately four to five days. Forecast models and recent fuel moisture samples show that this specific time will give the parks the best burn window to ensure a successful burn while minimizing smoke impacts .
Home to the largest giant sequoia grove in the world, the purpose of this 759 acres prescribed burn is to reduce hazardous fuel loading, increase watershed health, and restore the natural fire cycle in the Redwood Canyon area ecosystem.. A prescribed burn is one of the only natural means to prepare a mineral soil seed bed, which giant sequoias require to regenerate; the other being a lightning-caused fire when conditions may not be as ideal. 
 Tony Caprio, Sequoia and Kings Canyon National Parks Fire Ecologist says, "Through this prescribed burn, we can complete a key segment in returning the natural fire history to an area of Redwood Canyon that hasn't seen fire for generations. We've seen from previous prescribed burns that areas where fire has been returned, are not only safer, but show lower tree mortality and are more resilient to drought." 
While this prescribed burn is surrounded in its entirety by the Redwood Canyon and Hart Tree Trails, the parks fire management program would like to remind the public that all trails surrounding the burn unit will have restricted access during ignition and through the burn down period. If safe to do so, firefighters may be able to escort visitors along a short section of the Redwood Canyon Trail between the Sugar Bowl and Hart Tree Trails. 
 S
moke impacts can be expected in Redwood Canyon and the Kings Canyon Overlook area during the day and towards the North Fork of the Kaweah River at night. The Generals Highway and Redwood Saddle Road should not experience any delays. Depending on dispersion, the Montecito-Sequoia Lodge may experience smoke impacts at night. 
 For more information on this prescribed fire please, visit https://inciweb.nwcg.gov/unit/797/. There, the public can find information about the prescribed burn, updates about the progress, maps, and photos.  
-NPS-