Self-Guided Field Trips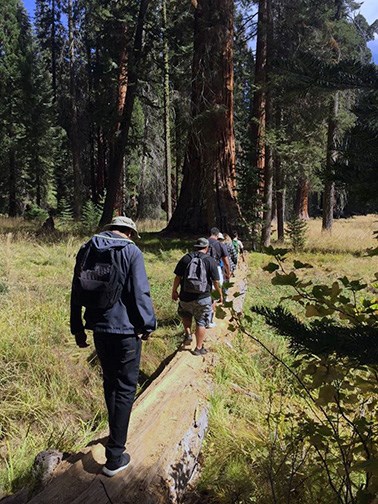 Bring your class to the parks!
Bring your class to the parks to explore history and geology in the foothills at Hospital Rock, see the glacier history of Kings Canyon, discover forest ecology among the giant sequoias, and more. Sequoia and Kings Canyon offers ranger-guided, curriculum-based field trips, or plan your own.
Academic Fee Waiver
If you have planned your own curriculum for a field trip into the parks, you may apply for the Academic Fee Waiver.

For any questions, call the education program at (559) 565-4211 or email us.
Last updated: March 13, 2023