Lesson Plan
Life in the Zone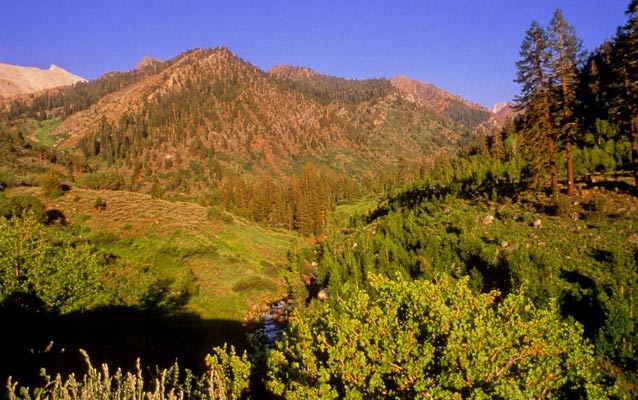 Grade Level:

Third Grade-Fifth Grade

Subject:

Biodiversity, Biology: Animals, Biology: Plants, Climate Change, Community, Ecology, Environment, Landscapes, Wildlife Biology

Duration:

1 hour

Setting:

classroom
Overview
This program introduces students to the concept of life zones within the Sierra Nevada by taking students on a virtual trip up into the mountains. Students explore how climate  (temp-erature and precipitation) shapes a landscape and discover how plants and animals adapt to survive in each life zone. This lesson culminates in a hands-on group game.
Materials
To sign up for this Rangers in the Classroom program, please fill out the request form and email to seki_ritc@nps.gov, or fax to 559-565-3730.
Extensions
These pre- and post-program lesson plans will enhance and expand the learning experience of the Rangers in the Classroom Programs for your students. Download any of these curriculum-based lesson plans for your class, and please do email seki_ritc@nps.gov with any feedback on improving these lessons.
Life Zones Pre-visit Activity and Pre-visit PowerPoint