Lesson Plan
Up Up and Away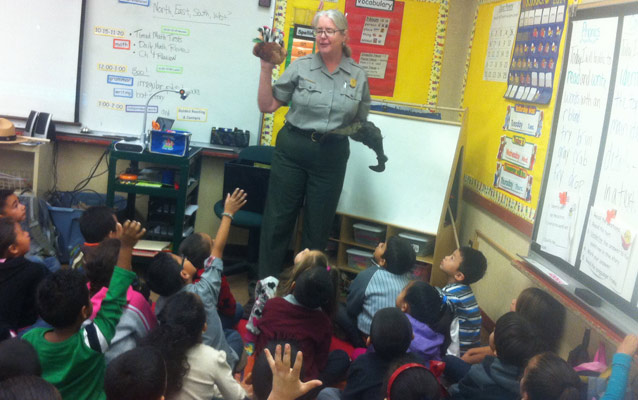 Grade Level:

Kindergarten-Second Grade

Subject:

Biodiversity, Biology: Animals, Conservation, Ecology, Environment, Regional Studies, Wildlife Biology

Duration:

1 hour

Setting:

classroom
Overview
How can bats and birds be so different and seem so much alike? Through observations, comparisons, stories and hands-on games and activities, students explore the similarities and differences between bats and birds.
Background
 To learn more, download this program's Lesson Plan.
Extensions
These pre- and post-program lesson plans will enhance and expand the learning experience of the Rangers in the Classroom Programs for your students. Download any of these standards-based lesson plans for your class, and please do email ritc_seki@nps.gov with any feedback on improving these lessons.
Up Up and Away Classroom Activities for Teachers:
Kindergarten Pre-Visit Activity
Kindergarten Post-Visit Activity 1, Activity 2
Bats 1st Grade Pre-Visit Activity
Bats 1st Grade Post-Visit Activity 1, Activity 2
Bats 2nd Grade Pre-Visit Activity
Bats 2nd Grade Post-Visit Activity 1, Activity 2, Activity 3