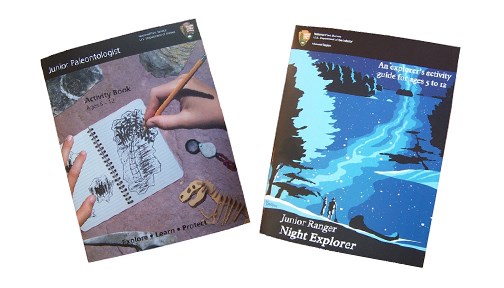 What a great way to discover more about the parks you visit and earn badges! Just ask for the Jr. Ranger booklet at the visitor center, finish the activities, take the oath and pin your new badge on. What is even better is you can collect Jr. Ranger badges from most of the 400-plus National Park Service sites throughout the country.
At Scotts Bluff National Monument the books give kids a chance to picture themselves traveling across the prairie in a covered wagon, find answers in the exhibits and search vistas from the top of the bluff as they complete the activities.
In addition to the activity books for specific parks, there are other types of Junior Ranger programs. Junior Paleontologist takes kids into the world of fossils while the Jr. Ranger Night Explorer draws their eyes to the sky at night. Another place to find Jr. Ranger activities is on line. Go to the Web Rangers site where more than 50 games help kids discover more about their National Parks.