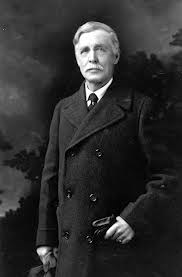 Man of Many Talents
William Henry Jackson is best known as the first person to photograph the wonders of Yellowstone. His images adorned the parlors of millions of American households and aided in the effort to create the world's first national park. Jackson was also an accomplished artist who recorded his experiences as a young man. His drawings and paintings provide valuable insights to life in a time when America was suffering through the Civil War and venturing westward in search of a national identity.
Early Years
Growing up in Keeseville, New York, Jackson could not recall a time when he was not drawing pictures. His mother was an accomplished painter of watercolors, and he credited her encouragement with his later success. At the age of 10, Jackson received his first formal artistic training, learning to use perspective and form, color and composition. His drawings now began to take on a more realistic and mature appearance.
His first job as an artist was not a glamorous one. In 1858, he was hired as a retoucher for a photographic studio in Troy, New York, where he worked for two years. His job was to warm up black and white portraits by tinting them with watercolors and to enhance details in the photographs with India ink. During this time, he learned how to use cameras and the darkroom techniques of the time.