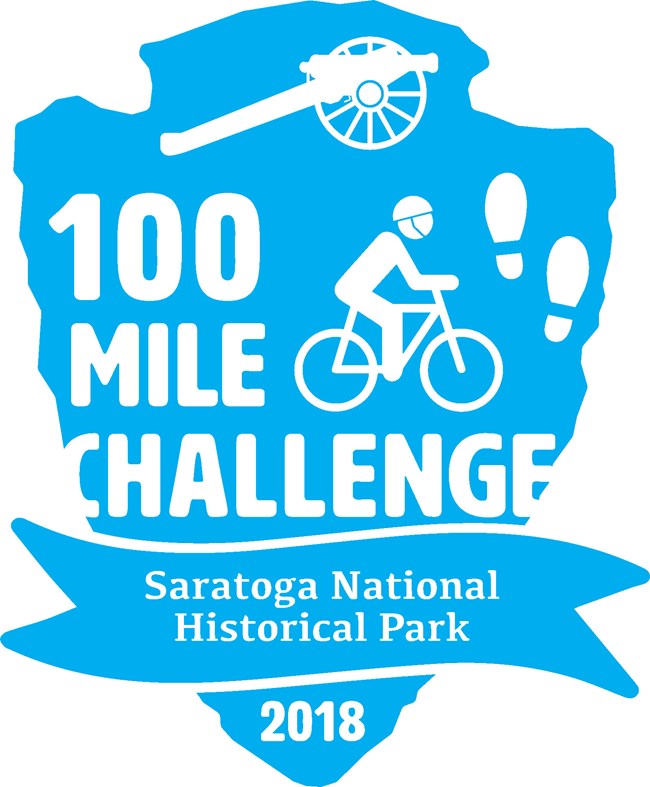 Join the National Park Service to celebrate Healthy Parks Healthy People by participating in the 100 mile challenge (winter, summer, or both) along the trails within Saratoga National Historical Park - participants are able to cross country ski, snowshoe, hike, or bike to complete the challenge. Keep track of miles you've accumulated in the park and when you reach that magic number - 100 - you will earn a special prize that places you in that elite group of wilderness pedestrians. The winter challenge takes place January 1, 2018 through April 30, 2018 and the summer challenge takes place May 1 2018 through September 30, 2018.


Follow us on Facebook and Twitter - when the weather's nice, we might just suggest an activity!


To register for the challenge, e-mail us with a list of all participants (dogs included). Call (518-670-2982) or message us on Facebook or Twitter for more information. We'll be sending out monthly posts and tweets to advertise guided walks and you can share your hikes or rides with us via your favorite mobile hiking or riding app on our Facebook page - #SARA100mi.
Download the Challenge Log Form:
Download the log to keep track of your miles. When you have reached 100 miles, turn in the completed log at the visitor center to receive your prize.
More Information:
For further information and answers to questions you may have about the challenge, check out our Frequently Asked Questions sheet.

To learn more about trails in the park, please visit our maps page for trail maps and information.