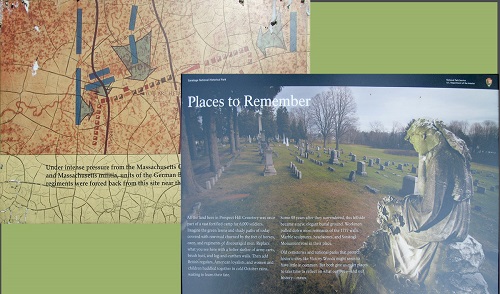 Battlefield Wayside Exhibit Planning
Saratoga National Historical Park is seeking public input on a new plan for over 60 wayside exhibits along its 10-mile scenic tour road.
The new plan focuses on an improved understanding and orientation to the Battles of Saratoga, and includes new scholarship, new artwork, new human interest stories, and future opportunities for mobile web applications.
A public comment meeting on Wednesday, August 13th, 2014 unveiled the plans.
Comments on the Wayside Enhancement Plan may be made by e-mailing Gina Johnson, or by mailing to:
Saratoga National Historical Park
attn: Gina Johnson
648 Route 32
Stillwater, NY 12170